No pressure: Melanie Oudin, Francesca Schiavone advance easily in first round at US Open
By Rachel Cohen, AP
Monday, August 30, 2010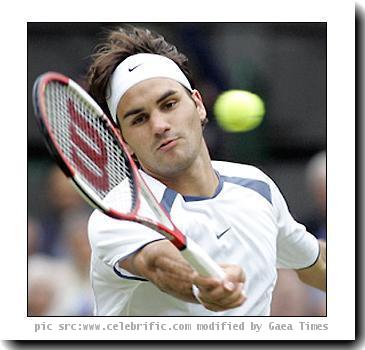 more images
Oudin, Schiavone advance in first round of US Open
NEW YORK — Melanie Oudin struggled with higher expectations since her crowd-pleasing run to the U.S. Open quarterfinals last year. So did Francesca Schiavone after her breakthrough French Open title in June.
Neither showed any signs of the pressure in cruising to dominant first-round wins Monday at the U.S. Open.
Oudin, the 18-year-old from Marietta, Ga., needed just 56 minutes to beat Olga Savchuk of Ukraine 6-3, 6-0. Schiavone, the Italian who won her first Grand Slam weeks before her 30th birthday, dispatched Ayumi Morita of Japan 6-1, 6-0 in 58 minutes.
If anything, Schiavone seems to be having fun in the spotlight. Asked why she's a fan favorite, she playfully replied, "I attract them because I'm beautiful."
Schiavone acknowledged that maybe she's a bit more motivated at a Grand Slam than at other tournaments. She was pleased that her first-round match was in the grandstand — a year ago, she was relegated to an outer court.
"I like to do it, because adrenaline is coming up and I enjoy much more than play in faraway court," she said with a laugh. "Maybe because I am 30 years old and now I want to enjoy with people."
Five-time winner Roger Federer was one of four past U.S. Open champions scheduled to play in Arthur Ashe Stadium on Monday, along with Andy Roddick, Venus Williams and Kim Clijsters. Another previous winner, Lleyton Hewitt, was slated to be in Louis Armstrong Stadium.
Also in action on Day 1 were former No. 1s Dinara Safina and Ana Ivanovic, as well as Sam Stosur, who lost to Schiavone in the French Open final.
The 43rd-ranked Oudin won the last nine games against Savchuk, a 143rd-ranked qualifier. Oudin's success last year earned her the opening match in Ashe, where the sparse crowd gave her a warm ovation when she took the court a little after 11 a.m.
Oudin snapped a four-match losing streak and won for only the fifth time in her past 18 matches. A year ago, she became the darling of the tournament, upsetting Maria Sharapova and Elena Dementieva en route to becoming the youngest U.S. Open quarterfinalist since Serena Williams in 1999.
Schiavone, seeded No. 6, had been just 3-6 since winning at Roland Garros. She lost in the first round at Wimbledon and dropped her opening match at three other tournaments. Her only three victories came against opponents outside the top 65.
Schiavone had no trouble against the 83rd-ranked Morita, facing just one break point and hitting 28 winners.
Russia's Elena Dementieva, the No. 12 seed, also advanced easily, beating Olga Govortsova of Belarus 6-1, 6-2.
Fellow Russian Nikolay Davydenko, the No. 6 seed on the men's side, beat American Michael Russell 6-4, 6-1, 6-3.
Filed under:
Tennis
Tags:
Dinara safina
,
Events
,
French Open Tennis Championship
,
Maria sharapova
,
Men's Tennis
,
New York
,
North America
,
Roger federer
,
Serena williams
,
U.s. Open Tennis Championship
,
United States
,
Venus williams
,
Women's Sports
,
Women's Tennis