Venus' mistakes help Clijsters win US Open semifinal; Zvonareva reaches 2nd major final
By Howard Fendrich, AP
Saturday, September 11, 2010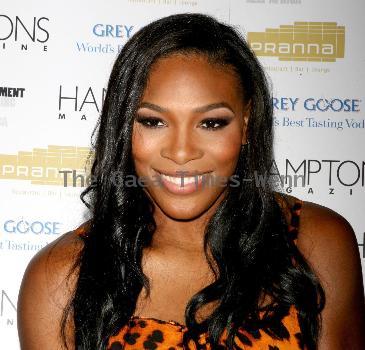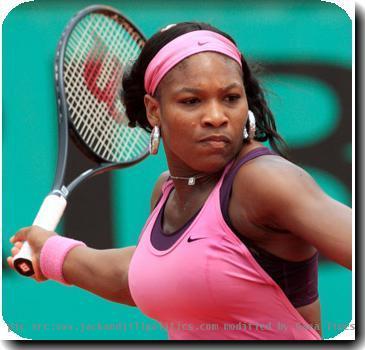 Clijsters beats Venus to reach US Open final
NEW YORK — After trailing for much of the third set, Venus Williams suddenly was right back in the thick of her U.S. Open semifinal against Kim Clijsters, serving at 4-all, 30-all.
At that moment Friday night, it didn't appear to matter that the 30-year-old Williams was bidding to become the oldest woman to win a Grand Slam title in two decades. Or that she arrived at Flushing Meadows coming off a left knee injury that meant she hadn't played a match in more than two months.
Then came two pivotal points. First, Williams double-faulted for the seventh time, giving Clijsters a break point. Next, Clijsters curled a perfect backhand lob over the 6-foot-1 Williams to go ahead 5-4.
Williams stopped chasing and watched the ball fall, then hung her head. And that, basically, was that. Defending champion Clijsters held on, winning 4-6, 7-6 (2), 6-4 to extend her U.S. Open winning streak to 20 matches and return to the final.
"I just wish," Williams said, "I could have played the bigger points a little better."
She is 52-2 after taking the first set at the U.S. Open — and both of those losses came against Clijsters, who will face No. 7-seeded Vera Zvonareva of Russia in Saturday night's final. If Clijsters wins the championship, she will be the first woman with two consecutive U.S. Open titles since Williams in 2000-01.
"Obviously, this is what you try to achieve," said the second-seeded Clijsters, also the 2005 U.S. Open champion. "I never expected I'd come back in this position. I was trying to do it. It wasn't easy, but I stuck with it."
Earlier Friday, Zvonareva reached her second Grand Slam final in a row by upsetting top-seeded Caroline Wozniacki of Denmark 6-4, 6-3. A year ago in New York, Clijsters — playing in only the third tournament of her return after more than two seasons away from the tour — beat Wozniacki in the final, after getting past Williams' younger sister, Serena, in the semifinals. The latter match forever will be remembered for Serena's racket-shaking, expletive-laden outburst at the lineswoman who made a late foot-fault ruling.
On Friday, Serena was in the stands at Arthur Ashe Stadium. She is ranked No. 1 and would have been considered a heavy favorite to win the title, but withdrew from the tournament because of a foot injury. So there she was, sitting in her sister's guest box, occasionally applauding or offering words of encouragement.
Things looked good for the older Williams at the start. She converted the first set's only break point while winning 20 of 25 points on her serve and getting the better of Clijsters during lengthy baseline exchanges with powerful strokes from both.
Williams picked up easy points with aces or service winners, but also by hitting serves at up to 126 mph that immediately would put Clijsters on the defensive even when the Belgian put returns in play. In the second set, though, Clijsters made a key adjustment, playing closer to the baseline, tightening up her backswing and pushing Williams around more.
With the wind gusting up to 20 mph on an overcast day — the stadium lights were on for the start of the second semifinal, even though it was a little after 4:15 p.m. — Williams increasingly found trouble with her groundstrokes, spraying more and more out of bounds, and ending up with 50 unforced errors.
"I felt that I was hitting well with the wind. I felt that I was making her move around, and that's what I was really tying to focus on," Clijsters said. "I was able to kind of rise to the occasion when I had to."
Still, her first six points in the pivotal tiebreaker arrived courtesy of mistakes by Williams, including a pair of double-faults and a badly botched overhead she sailed long.
Summed up Williams, who was hoping to get to her first U.S. Open final since 2002: "I wasn't able to play as well as I wanted. I had too many errors."
Afterward, she brushed aside a question about her future in a sport she and her sister have dominated for stretches, saying, "I definitely feel like I'll be back next year. This is what I do. I feel like I played great tennis, even with minimal preparation."
After losing in the Wimbledon quarterfinals June 29, Williams skipped hard-court tuneup events in August because of a sprained left kneecap. But she didn't drop a set in New York until Friday against Clijsters, who has won their past five matches to take a 13-12 head-to-head lead.
That includes victories over Williams each of the two times Clijsters won a Grand Slam title — at the 2005 and 2009 U.S. Opens. In the 2005 quarterfinals, Clijsters lost the first set before winning in three.
Clijsters missed the 2006 U.S. Open because of a series of health problems, including wrist surgery, then skipped the next two because she was taking time off to get married and have a baby. Her daughter Jada, now 2½ years old, pranced around on court when Mommy collected her trophy 12 months ago at Flushing Meadows by defeating Wozniacki.
A rematch might have been expected by some, but Zvonareva took care of that, wearing a long-sleeved shirt to brace against the wind and staying focused at changeovers by draping a white towel over her head.
Zvonareva played in her first major final at Wimbledon in July, losing to Serena Williams, and now gets a second crack at a Grand Slam title. She was steadier than Wozniacki, who averaged 11 unforced errors through her first five matches of the tournament — and made 31 against Zvonareva.
"With those windy conditions, you have to play, sometimes, ugly," Zvonareva said. "You don't have to expect to play your best tennis."
Filed under:
Tennis
Tags:
Events
,
New York
,
New York City
,
North America
,
Queens
,
Serena williams
,
Sports
,
U.s. Open Tennis Championship
,
United States
,
Us open
,
Venus williams
,
Wimbledon Championships
,
Women's Sports
,
Women's Tennis