Venus Williams enters US Open semi-finals for the seventh time
By ANI
Wednesday, September 8, 2010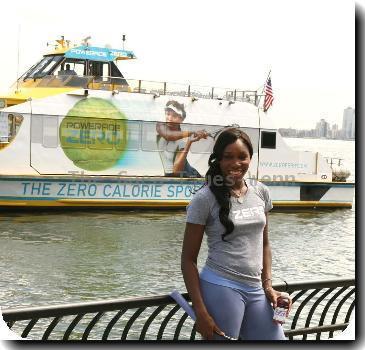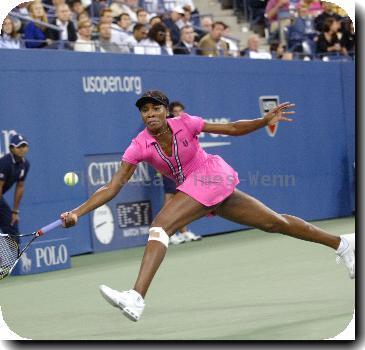 NEW YORK - Venus Williams has become the first woman to enter the semi-finals of this year's US Open by beating Italian Francesca Schiavone in straight sets 7-6 (5), 6-4.
"I've got a lot of experience waiting at Wimbledon with all the rain, so been pretty successful there. I'm a pretty laid-back person, so I don't get too tight waiting," said Williams, a five-time Wimbledon singles champion, after her win over Schiavone.
Schiavone has lost for the eighth time to Williams.
Schiavone has still not figured out a way to defeat Williams, though she produced plenty of bold, flashy tennis against her opponent.
Williams won the match in an hour 54 minutes and has entered the semi-finals of the US Open for the seventh time.
This year, she will face defending Open champion Kim Clijsters, who beat Australian Samantha Stosur.
Clijsters beat Williams at the Austhur Ashe Stadium on her way to the title last year, which was Williams's latest disappointment in a tournament that she won in 2000 and 2001.
Williams described the match, which was played in windy conditions, as challenging.
"I don't think either of us were able to play our exact normal game, because it was just hard to make a choice in the wind. I think you end up playing a little safer, more toward the center of the court. But I feel like when the stakes were higher, I was able to raise my game," Williams said.
She praised Schiavone for playing some great points.
"She's just so feisty that you have to kind of keep her at bay," Williams said.
"I think I lost a little bit more this match than she won," said Schiavone, who was complimentary of Williams's serve and ability to raise her game under pressure. (ANI)