Colbie Caillat Mesmerizes Gamblers at Las Vegas
By Avik, Gaea News Network
Friday, September 10, 2010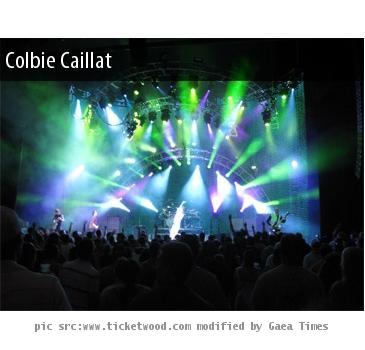 LAS VEGAS (GaeaTimes.com) — Colbie Caillat's stunning rendition of the National Anthem glued all attention to her.
Likewise every year NFL kicked off with a star-studded celebration. Dave Mathews came in as a surprise for the audience. Caillat was chosen to perform the National Anthem. Previously Whitney Housten bagged the title of best ever performance of the National Anthem with her rendition at the Super Bowl but this year things ran altogether in a different way. The performance had been so amazing that many of the gamblers forgot to put their bets on the game. When they realized the fact, it was too late to get on with their wagers.
The Minnesota Vikings and defending Super Bowl champion New Orleans Saints made way for the season. The game ended at 14-9 with yet another victory for The Saints with Drew Brees taking the lead. Gamblers from all around the world wait to place their takes in the game every year.
Mark Brumber, a budding gambler in an interview said,
I was going in to place my bets on the game, and I saw her(Caillat) singing the national anthem. Then, I was amazed with her performance, and by the time I realized I forgot to make my bets, it was too late, the game had started.
Caillat is not the only celebrity to have the honor of performing the National Anthem at NFL. This is kinda ritual and the Anthem is performed before each game. In the days to come we are expecting dozens of other celeb singers to take part and freeze us with their bedazzling performances.