Percy Harvin returns to Vikings practice, expects to play on Sunday
By AP
Friday, September 17, 2010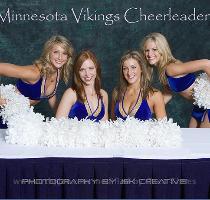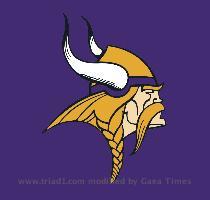 Percy Harvin returns to Vikings practice
EDEN PRAIRIE, Minn. — Minnesota Vikings receiver Percy Harvin returned to practice on Friday and laughed at the suggestion his bruised hip might keep him out of Sunday's home game against the Miami Dolphins.
Coach Brad Childress said the team would make "a game-time decision" on Harvin, who was limited in practice on Friday and listed as questionable on the injury report.
"He is the coach," Harvin said, grinning. "I feel fine, so I guess we'll see pregame then."
The reigning NFL Offensive Rookie of the Year, Harvin said he first felt something in the hip during Monday's practice. He was limited on Wednesday and received "a lot of treatment" while sitting out practice Thursday.
"A lot of sprinters just know, when you kind of get that pull, you kind of just ease up little bit," Harvin said. "It was just one of them, so coach just wanted to take (Thursday) as a precaution, but I feel fine."
Childress said the team would re-evaluate Harvin on Sunday morning and could sign receiver Logan Payne off the practice squad if Harvin can't play. The Vikings only have four receivers on the roster.
Cornerbacks Cedric Griffin and Chris Cook and backup defensive tackle Jimmy Kennedy also were listed as questionable — all with knee injuries.
Left tackle Bryant McKinnie (finger), quarterback Brett Favre (ankle/back), running back Toby Gerhart (knee) and center John Sullivan (calf) fully participated throughout the week and were listed as probable.
Also Friday, right tackle Phil Loadholt was fined $10,000 for two unnecessary roughness violations in the Vikings' Sept. 9 loss at New Orleans, an NFL spokesman said. Loadholt "grabbed his opponent by the facemask in an attempt to block him on pass plays in the second and fourth quarter."