Commonwealth Games Preparation Woes Persist
By Arnab Ghosh, Gaea News Network
Tuesday, September 21, 2010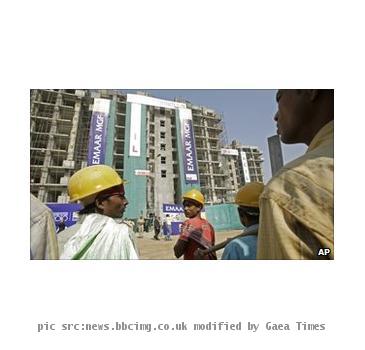 more images
DELHI, INDIA (GaeaTimes.com)- It seems that the uncertainty and problems surrounding the upcoming Commonwealth Games in the capital refuse to wither away. Barely 12 days are remaining before the much awaited event takes off in Delhi but the preparation woes are still haunting the organizers and giving them sleepless nights. The chief of the Commonwealth Games has expressed worries about the shoddy preparation and deplorable condition of the athletes villages in Delhi. This has left both the organizers and state government red faced. Michael Fennell the Commonwealth Games Federation chief said that the delegates have got stunned by the filthy buildings where living would become a nightmare for the athletes.
The remarks of Michael Fennell has created sensation in the media and the TV networks are also showing the updates which has shocked the viewers. It has been reported that a quite a number of countries that are participating in the upcoming Commonwealth Games have expressed their shock over the pathetic condition of the athletes villages in Delhi. The Games will be held in the first two weeks of the next month. Michael Fennell has expressed his displeasure over the news and said that he already urged the government of India to adopt appropriate measures.
It has been reported by major news channels and dailies that countries like Canada, Ireland, Scotland and New Zealand have expressed their anxiety over the shabby state of the Commonwealth Games villages. The government has embarked on damage control mode and a source reported that alternative arrangements will be made if the villages are not cleaned up before the games.