Brett Favre Pictures/Text Scandal Investigation
By Naiwrita Sinha, Gaea News Network
Monday, October 18, 2010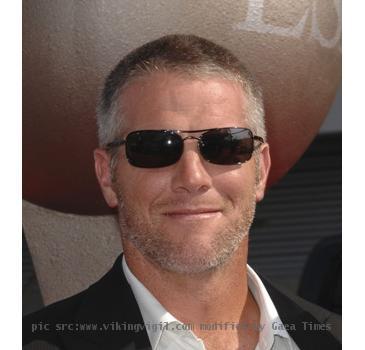 more images
Minnesota, (Gaea Times.com) Brett Favre, who led his team to victory on Sunday against the Dallas Cowboys, will be appearing on Tuesday before the NFL Vice President for Security Milt Ahlerich to answer questions regarding the sexting scandal. Brett Favre has been accused of sending lewd text messages, and nude pictures of himself to Jenn Sterger during the 2008 season. The nude pics reportedly included a picture of his genital. Jenn Sterger is a sports writer and a model for playboy and Maxim. Brett Favre is also facing allegations of having pursued two massage therapists as well. Last week, NFL announced their intentions of looking into the scandal and find the truth.
The alleged pictures and voice mails were reportedly posted on a sports website. Deadspin was the first website to come up with the scandal and since then it has become a prominent news for many world. Some fans of Brett Favre are outraged at the accusations while others are convinced of it. Brett Favre could face suspension if found guilty of having sent lewd text messages and voice mails to Jenn Sterger. NFL had announced the investigation last week and this is supposedly the first time when Brett Favre will be facing questions regarding the scandal. As for Jenn Sterger, she has not been questioned by the NFL officials yet.
Brett Favre is married to Deanna Favre and has two daughters. The scandal has resulted in Deanna Favre being discussed in many sports forums, and is being compared to the wife of Tiger Woods. The text and pictures sent by Brett Favre to Jenn Sterger have been reportedly made available on Deadspin.