Aaron Rodgers' New Girlfriend: "Gossip Girl" Star Jessica Szohr?
By Reema, Gaea News Network
Sunday, January 16, 2011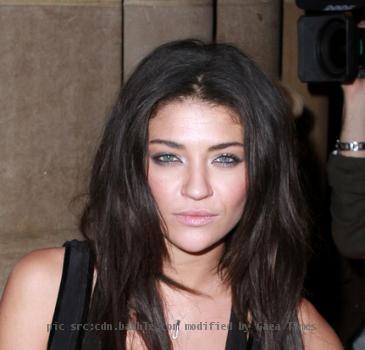 more images
LOS ANGELES (GaeaTimes.com)- A lot of new sporty love stories seems to be taking shape these days. The latest to get added to this list is that of Green Pay Packers quarterback, Aaron Rodgers. Reportedly, his new girlfriend is none other than the hot and sultry "Gossip Girl" star Jessica Szohr.
According to the sources, the couple were spotted dating in a number of places in the last few days. On Saturday, they dined at the very posh and high profile Bistro Romano. The two looked completely in love and engrossed in each others' company. The lady even posed with the waiters at the hotel and her beau, Aaron Rodgers tipped the staffs with a good amount. The Green Bay Packers player and his girlfriend were also seen together, after the player defeated the Philadelphia Eagles in the NFL Playoff. The "Gossip Girl" star was present at the football ground to cheer her boyfriend, and one must note that the presence of the lady love rather worked in his favor as Aaron Rodgers made a remarkable performance. His girlfriend's presence in his life seems to be contributing to the consistent good performance of the quarter back these days. Even in the match against the Atlanta Falcons, Aaron Rodgers made 366 passing yards, with four touchdowns. He completed 31 of the 36 passes which was considered to be much better performance than that of Brett Favre.
A love story brewing between tinsel town hotties and sportsman have never been an uncommon phenomena. Starting from Victoria Beckham till Jessica Simpson, many of then found solace in the arms of sportsman. Adding up Aaron Rodgers' girlfriend, Jessica Szohr in the list, perhaps makes people wonder, will this relationship make its way to the aisle?