Stafon Johnson Sues USC
By Ronee Roy, Gaea News Network
Tuesday, January 25, 2011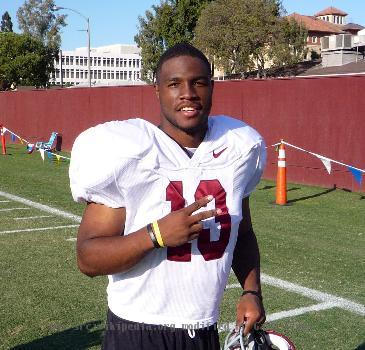 more images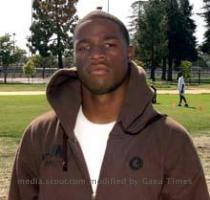 more images
SOUTH CAROLINA (GaeaTimes.com)- The former University of South Carolina running back Stafon Johnson has reportedly filed a personal injury lawsuit against the university and an assistant strength conditioning coach, Jamie Yanchar. The lawsuit is based on a mishap that took place in September 2009 and nearly brought Stafon Johnson's flourishing career to a sudden halt.
Stafon Johnson suffered a near-to-fatal injury when a weight-bar of 275 pounds fell on his neck while he was bench-pressing in the campus, crushing his neck and larynx. The player was sidelined for the entire 2009 season as he had to undergo multiple surgeries to recover fully. Carl Douglas, attorney of Stafon Johnson while speaking to the press during a conference on Monday stated that the weight-bar did not slip out from his hands but was rather 'knocked-out' before it fell on his throat. The lawsuit claims that the assistant conditioning coach Jamie Yanchar who was present at the weight-room to spot St6afon Johnson was negligent enough and was not paying attention when the former USC running back was lifting the weight. Inside sources reveal that as the coach placed the wight-bar in Stafon Johnson's hands, he was negligent and hit the bar with his body before the player had a good grip over it.
USC on the other hand have stated that they are extremely sorry for the entire incident but are disappointed too after hearing that Stafon Johnson has filed a lawsuit against the university. Jamie Yanchar who is currently employed by the Seattle Seahawks was unavailable for any comments. The lawsuit was reportedly filed on Monday.