Neal Parker Dies At Raceway
By Priyanka Roy Chowdhury, Gaea News Network
Saturday, June 12, 2010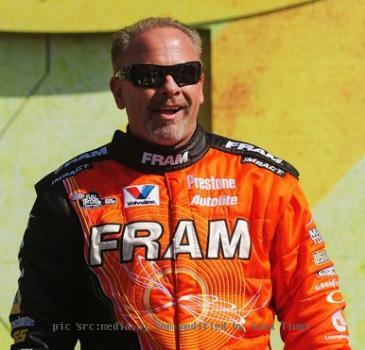 more images
OLD BRIDGE (GaeaTimes.com)- Neal Parker a veteran drag racing driver died on Friday after suffering head injury when his alcohol fueled car crashed at a high speed during the National Hot Rod Association SuperNationals in New Jersey. As per reports, some eyewitnesses have claimed that the accident occurred when the drag parachute failed to deploy and control the speed of the car. Neal Parker was competing for the qualifying round of the Top Alcohol Funny Car competition. 58-year-old Neal Parker was pronounced dead at the scene according to state police sergeant Stephen Jones.
The NHRA on Friday issued a public statement after the death of Neal Parker and maintained that the NHRA family is "deeply saddened" by the incident and that it wants to "pass along our [their] sincere condolences to the entire Parker family". In the statement, the NHRA mentioned that the fatal crash occurred in the shutdown area of the racing track.
The car of Neal Parker was unable to control the speed towards the end and went through the containment area that is made of soft barriers, sand and a safety net. His car then bundled up at the end of the raceway. The State police did not comment on the issue that whether the car hit the wall or as some eyewitnesses have revealed that the crash probably occurred as the drag parachute failed to work properly. David Farrah, one of the spectators said to media sources that it seemed to him that the accident occurred due to parachute malfunction. "It looked like the chute just didn't open and he couldn't stop". The race remained halted for more than three hours as the officials investigated the crash.