Terrel Owens Signs for Cincinnati Bengals
By Shaon, Gaea News Network
Wednesday, July 28, 2010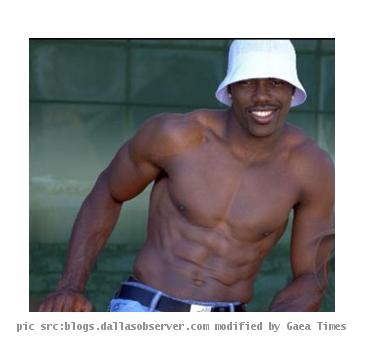 more images
CINCINNATI, OHIO (GaeaTimes.com) — The Cincinnati Bengals have signed Terrell Owens in what could be the best bargain of the season. Last Tuesday, Owen and Bengals reached an agreement over the sign up amount. This move expects to strengthen the Bengals' offense as the new season of NFL kicks-off. Owens signed a one year contract with Cincinnati Bengals.
The Marvin Lewis, head coach of Bengals had this to say,
Our team is excited and pleased across the board, Terrell is a proven, productive player who can come in and help us. It's a big move for us, one that we really think is going to help us.
Owens is expected to join the team at the first day of training camp on Thursday at Georgetown. Almost twelve hours ago, he wrote he tweeted "Hoping 2 b a Bengal w/in the 24hrs!!" . According to the reports Terrell Owens will receive a base price of 2 million dollars along with upto 4 millon in incentives. Further, according to the agreement he will be awarded an target based incentive of $333,333 for fulfilling objectives like 60 catches, 900 yards, and 10 touchdowns. The Bengal passing was ranked at 26th last NFL. This statistic alone was enough to sign Terrell Owens.
But his fans suggest the Terrell Owens, who will turn 37 this December, might be too old for the fast paced NFL games. We will have to wait till the season starts, to find out if it is really true.