NFL Player Kenny McKinley Found Dead at home
By Jayita, Gaea News Network
Tuesday, September 21, 2010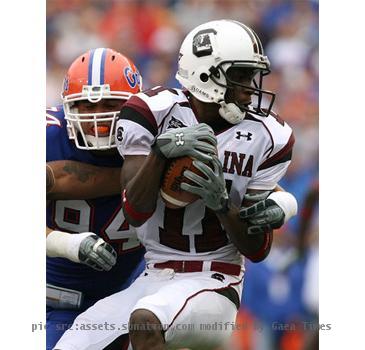 more images
Kenny McKinley, the wide receiver of Denver Broncos was found dead in his home on Monday.
The body was found by police after they rushed to the spot in response to a phone call from a woman friend of the player.
According to reports, the incident might be a case of suicide as the body contained gun wound that appeared to be self inflicted. But the authorities denied to reveal anything since the investigation is still ongoing.
McKinley, a second-year professional player, was on the reserve bench of Broncos after suffering from severe knee injury. He played in eight games as a rookie in 2009 with seven kick returns for 158 yards.
Broncos had been enduring the tragic loss of its team member in recent times. Cornerback Darrent Williams died in a drive by shooting in the first day of 2007. It was followed by the sudden death of backup running back Damien Nash, who collapsed after a charity basketball game in St. Louis, Missouri.
"Kenny had a promising future on the football field, but more importantly, he was a great teammate whose smile and personality could light up the room," coach Josh McDaniels said.
Our sincere condolences go out to the bereaved family of Kenny McKinley.