NFL Player Kenny Mckinley's Death still a Mystery
By Jayita, Gaea News Network
Wednesday, September 22, 2010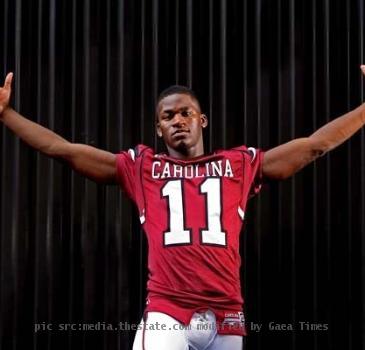 more images
24 hours has passed since the news of unfortunate death of the NFL player Kenny Mckinley came into headline. But still his friends and teammates are clueless about the reason behind the sudden death of a booming star.
Mckinley, 23 was a wide receiver of Broncos. His body, having some self-inflicted gunshot wound was discovered from his home on Monday, Sep 20. This injuries suggest that the player killed himself.
He was in the reserve bench of Broncos following severe knee injury. Speculation is doing the round that this might have caused a mental illness that provoked him to suicide.
According to reports, Mckinley succumbed to knee injury for a span of eight months and placed on the injured-reserve list on Aug. 5. He was operated just a week later.
Post his surgery, he made statements that he should just kill himself. But no one believed he was serious.
However, Mckinley didn't leave behind any suicidal note. Several people, who were close to him are sad and shocked by the news and couldn't make out what forced a smiling face to end his life.
Broncos coach Josh McDaniels said, there were no outward sign of what he was suffering internally.
The detailed investigation confirmed the death of Mckinley as a suicide. After interrogating family members, friends and the two female friends of Mckinley, who discovered his body, police came to know that McKinley "had been depressed" since the second surgery.
The only medication listed on the police report was 500 milligram naproxen, an anti-inflammatory drug sold over-the-counter as Aleve.