Hamels sharp, Werth's homer gives Phils early 3-0 lead over Yankees in Game 3 of World Series
By Ben Walker, AP
Saturday, October 31, 2009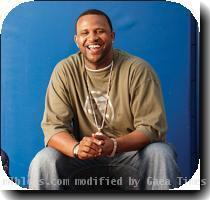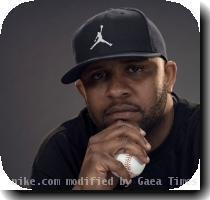 Hamels, Werth give Phillies early lead in Game 3
PHILADELPHIA — Cole Hamels regained his October form in a hurry, Jayson Werth launched a long home run and the Philadelphia Phillies bolted to a 3-0 lead over the New York Yankees after three innings Saturday night in the rain-delayed Game 3 of the World Series.
Playing on Halloween in a ballpark where they are postseason monsters, the Phillies came dressed as big hitters. Jimmy Rollins singled on Andy Pettitte's first pitch of the game, Werth homered leading off the second and Pedro Feliz doubled off the right-field wall in the same inning.
Rain held up the start at Citizens Bank Park for more than an hour, and the game began in a light mist. The teams began the night tied at one win each.
Inconsistent all year, Hamels opened with three hitless innings and looked a lot like the lefty who was MVP of the World Series last season. The only fans who saw him struggle were those watching on TV — Fox showed a sports apparel ad that stars Hamels as an out-of-sorts pitcher.
The lone batter to reach against Hamels was Alex Rodriguez. The Yankees' cleanup man got his first hit of the Series — rather, he got hit by a fastball in the back. Minus designated hitter Hideki Matsui, the New York lineup barely hit the ball out of the infield.
Like Rodriguez, Phillies slugger Ryan Howard kept struggling. He fanned his first two times up, giving him eight strikeouts in 11 at-bats in the Series.
The rest of the Phils, however, did just fine at the plate. Maybe they just feel more comfortable in the cozy park where they have won 11 of 12 postseason games dating to last season.
Werth led off the second by knocking a full-count pitch far over the left-field wall. A perfect bunt single by Hamels set up a bases-loaded walk to Rollins, and Shane Victorino's sacrifice fly made it 3-0.
Pettitte holds the postseason record with 16 wins, yet was 3-4 in Series play.
As they did in the first two games at Yankee Stadium, New York tried to control the pace of play. There were a series of pitcher-catcher meetings and a bunch of pickoff throws.
Wet weather once again intruded on a World Series game in Philly. The start was delayed 1 hour, 20 minutes by intermittent rain, leaving puddles on the warning track and the Phillie Phanatic in a slicker. Yankees left fielder Johnny Damon lost his footing fielding a ball, but the slip had no effect.
Last year, the Phillies' clinching Game 5 was suspended by a storm for two days, prompting Major League Baseball to revise its rules, assuring there would be no rain-shortened games in the postseason.
Game 4 is Sunday night when Yankees ace CC Sabathia pitches on three days' rest against Joe Blanton. The weather should be fine, with clear skies and temperatures in the 40s in the forecast.
Filed under:
Baseball
Tags:
Cc sabathia
,
Halloween
,
New York
,
New York City
,
North America
,
Pennsylvania
,
Philadelphia
,
Professional Baseball
,
United States
,
Weather Conditions
,
World series
,
Yankees