Sloppy field conditions major concern for Penn State-LSU in Capital One Bowl
By Antonio Gonzalez, AP
Wednesday, December 30, 2009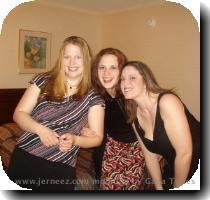 Sloppy field major concern for Capital One Bowl
ORLANDO, Fla. — There were huge divots, clumps of dirt and little traction on the Florida Citrus Bowl field.
Conditions were so bad for the Miami-Wisconsin game Tuesday night players were replacing sod before snaps. Hurricanes running back Graig Cooper also injured his right knee without being touched.
After hosting high school state championship games and the Champs Sports Bowl, the field might be even sloppier for the Capital One Bowl between No. 11 Penn State and 13th-ranked LSU on Friday — unless there are some major changes.
"Bad turf always slows down fast players," LSU offensive coordinator Gary Crowton said. "They have speed, we have speed, we're both going to be slower, which is not a good thing for anybody."
Workers were already scurrying to retouch the field early Wednesday morning.
About 400 gallons of paint will have been used after the state championship games and two bowls to change corporate and team logos. The field can't be replaced before the Capital One Bowl because the grass won't grow quickly in the cooler weather, said Allen Johnson, the director of the Orlando Venues Department, which oversees the field.
A new turf was put on Dec. 24, and temperatures have dipped into the low 30s at times since Christmas. It was about 50 degrees at kickoff Tuesday night.
"I wouldn't call it a perfect storm, but it was unusually cool for a longer period," Johnson said. "It causes the grass to become dormant, it wouldn't grow horizontally or vertically."
The conditions created odd plays that ranged from funny to downright scary.
On Miami's final play, Wisconsin defensive back Devin Smith chucked a piece of sod out of the way at the line of scrimmage just before the crucial fourth-down snap. He still was able to disrupt Jacory Harris' errant pass.
Matt Bosher shockingly recovered his own onside kick — yes, the kicker — in the final minutes. The sandbox like portion of the field caused most players to slip amid the scramble.
But the Hurricanes' starting running back was injured when Cooper returned a kickoff 27 yards before he lost his footing — he was untouched — and tumbled to the ground late in the second quarter. Cooper's next carry may not be until 2011 because the injury is severe, a person briefed on an initial diagnosis told The Associated Press on Thursday.
After the game, Miami coach Randy Shannon didn't use the field as an excuse for the injury or the loss.
"Two teams got to play on it. That's the way it's always been," Shannon said. "If it's muddy, it's muddy. If it's dry, it's dry. If it's turf, it's turf. Both teams got to execute on it. I don't make excuses for it. It was a field."
How it effects the Penn State-LSU game is uncertain.
The matchup is similar with the Nittany Lions' power running game taking on the Tigers, a Southeastern Conference program centered around speed and athleticism.
Players who watched Tuesday night's game could tell from television that it likely won't be easy to find their footing.
"I saw chunks and chunks of grass coming up from play to play," Penn State quarterback Daryll Clark said. "The field conditions may be a bit of a problem."
The Florida Citrus Bowl is operated by the city of Orlando. Florida Citrus Sports is the tenant that hosts the Champs Sports Bowl and Capital One Bowl, which has the biggest payout of the non-BCS bowls.
But this should be the last year teams have to worry about the field. As part of ongoing renovations on the stadium originally built in 1936, Johnson said the grass will be replaced by a synthetic field turf next year.
That doesn't make it any easier this time around.
"We wish the conditions could have been better," said Florida Citrus Sports spokesman Greg Creese. "But we understand there are a lot of challenges they face."
AP Sports Writer Genaro C. Armas in contributed to this story.
Filed under:
Football
Tags:
Athlete Health
,
Athlete Injuries
,
Christmas
,
College Football
,
College Sports
,
Florida
,
Miami
,
Nittany Lions
,
North America
,
Orlando
,
Penn state
,
Sports
,
United States