Bhajji among the five toughest bowlers I've faced: Clarke
By ANI
Friday, February 12, 2010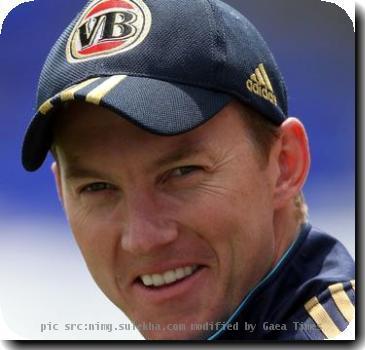 more images
SYDNEY - Australian vice-captain Michael Clarke has said that Indian off-spinner Harbhajan (Bhajji) Singh is among the five toughest bowlers he has faced in international cricket.
Clarke described Harbhajan as a great competitor who loves playing and bowling against Australia.
"Not only does Harbhajan spin the ball a long way, he gets more bounce than any other spinner I have faced," he added.
In an article for Fox Sports, Clarke said the other four were England fast bowlers Andrew Flintoff, Steve Harmison, South African pacer Dale Steyn and Sri Lankan off-spinner Muthiah Murlitharan.
Clarke described Flintoff as a bowler who was really quick and possessed two great strengths-speed and accuracy.
Harmison he said was difficult to read as he released the ball from a very high point and was someone very difficult to go forward to because of the mid-to-high 140kmh speed range.
Muralitharan, he said, was simply the best spinner in the world.
Dale, he said, had a lot of similarities to Brett Lee. Great pace (in the 150kmh range) and swings the ball away from the right-hander.
His class shines, he added. (ANI)