Soderling slams Murray out of Indian Wells
By DPA, IANS
Saturday, March 20, 2010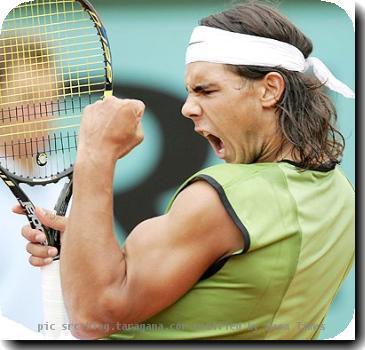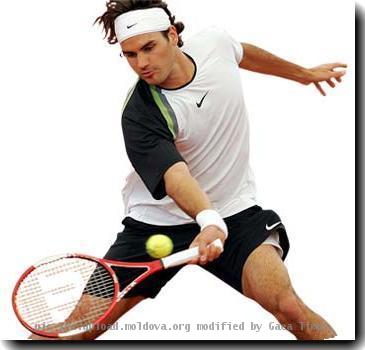 INDIAN WELLS - Andy Murray saved three match points in the second set but his late effort amounted to little as Swede Robin Soderling completed a semi-final victory at the Indian Wells Masters tennis 6-1, 7-6 (7-4).
The French Open finalist, who beat Rafael Nadal in the fourth round at Roland Garros, will face US seventh seed Andy Roddick, a winner over Spain's Tommy Robredo 6-3, 7-5.
Murray, playing his first event since losing the Australian Open to Roger Federer, must now regroup for a title defence in Miami from next Wednesday.
The Scot had chances in the opening game, with Soderling saving four break points, a confidence boost which served him well for the remainder of the 73-minute encounter.
The seventh-seed slipped while trying to close out for victory, losing serve in the 10th game of the second set for 5-all after Murray had salvaged three match-winners for the Swede a game earlier.
But a poor tiebreaker spelled the end for Murray, last year's losing finalist to Nadal.
"He played well to start and I didn't move well," Murray said. "I was hitting short and he dictated the points. It was poor from my side.
"The guy was serving well and it was very difficult to return against him. I made mistakes in the tiebreaker and that's why I lost," he added.
"He's a lot better player than he was three years ago when I played against him."
Soderling said he went into the match with a plan. "I was pretty sure before the match that it was that it is almost impossible to out-power Andy because he's moving really well and he puts everything back.
"I had to wait for my opportunities a little bit more. I beat Andy today, and you have to play well to beat him. So when my form is good, I hope I improved a little bit from match to match, and I hope to play even better tomorrow."
Roddick was untroubled by Robredo in their quarter-final, breaking twice and never facing trouble on his own serve despite only serving six aces.
Upcoming opponent Soderling stands 2-0 against Roddick, defeating the US player twice in 2008.
"Against him, you're probably going to be on your heels, he takes a lot of it out of your hands. I've never played him outdoors, which is probably the better place to play him," he said.
"He's not fun to play when he gets a clean hit on the ball."
In the women's semi-finals, Jelena Jankovic scored a wind-swept 6-2, 6-4 win over Australian Samantha Stosur.
Jankovic, seeded ninth and a former number one, next faces off for the title against second seed Caroline Wozniacki of Denmark who beat Polish fifth-seed Agnieskwa Radwanska 6-2, 6-3.
Jankovic improved to 3-0 against French Open semi-finalist Stosur, who has yet to take a set off of the Serb.
"I'm glad for this win as I've not played well in my last few events," said Jankovic, 10-4 on the season. "Sam was serving bombs and I had to really concentrate on return. It was very tough.
"I'm so glad to the in the semis, this was a good win for me."
Stosur came to the court without the loss of a set so far at the event before she ran into Jankovic. The Australian will debut in the WTA Top 10 on Monday.
She is the first Aussie in the elite group since Alicia Molik in June 2005. Stosur now stands 7-34 against Top 10 players.