India can hope for a rich haul of tennis medals
By Pragya Tiwari, IANS
Tuesday, September 14, 2010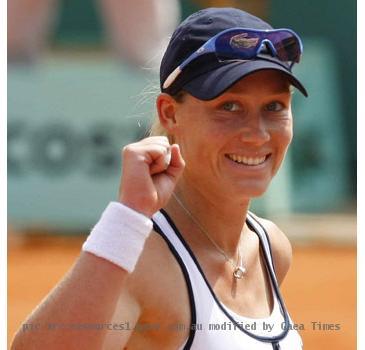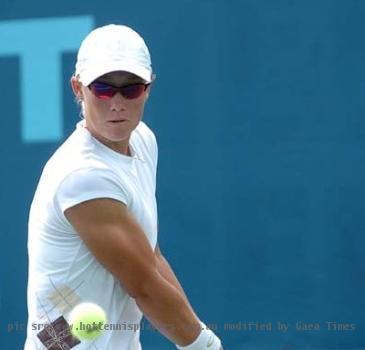 (Attn Editors: This is the seventh of the previews discussing India's chances in various disciplines at the Oct 3-14 Commonwealth Games. The piece is on tennis.)NEW DELHI - India's chances of winning tennis gold medals in the men's and women's singles on its home turf have brightened with top stars from Australia, England, Scotland and Canada deciding to skip the Oct 3-14 Commonwealth Games.
India's No.1 players Somdev Devvarman and Sania Mirza are likely to be among top seeds as the sport makes its Games debut here.
Top stars of the tennis-rich nations in the Commonwealth have preferred to stay on the Tour to improve their rankings and increase their bank balance, leaving the field to the Indians to dominate and claim a fair clutch of the 15 medals at stake.
Australia's experienced former World No.1 Lleyton Hewitt had committed to events in Shanghai and Tokyo and, so did their top woman player and World No.6 Samantha Stosur along with fellow countrywomen Jelena Dokic, Alicia Molik and Jarmila Groth.
World No.4 Scot Andy Murray, the only other player who could have competed from the the top 100 bracket, also decided to ignore the Games. The decision of South Africa not to send its tennis team has further weakened the field. South Africa's Davis Cup squad members, Kevin Anderson, Izak van der Merwe, Rik de Voest, Raven Klaasen, Wesley Moodie and Jeff Coetzee, had all declared their unavailability because of previous commitments on the circuit.
Somdev, who last month cracked the top-100 rank for the first time in his career, however, insists the competition is going to be exciting despite the big names missing.
"We have to respect the decision of every professional athlete. They are trying their best to preserve their bodies and are always trying to make the best decision for their careers. I think the Games are going to be exciting regardless. There are many good players and there is still a lot to be excited about," Somdev told IANS.
The now World No.113 said he has worked hard and will be a tough guy to be at his best during the Games.
"If I am playing well, I will be a very tough guy to beat, so I am going to prepare as well as I can. I haven't looked far ahead and I am going to take one step at a time, like always," he said.
Rohan Bopanna, who had a stupendous run in the just concluded US Open, where he reached the doubles final with Pakistan's Aisam-Ul-Haq Qureshi, will be India' second singles player in the men's event. The 30-year-old Bangalorean has created fresh waves of victories on the ATP tour doubles this year, but he is aware that it is now time to focus on his singles performance.
"I hope to get some singles practice. I have been playing doubles for so long. We will be playing Brazil at home in the Davis Cup in Chennai (Sep 17). They are a tough team and I hope to do well against them," said Rohan, who will be donning the cap of second singles player in the Davis Cup tie as well.
It is Sania, however, who will draw the crowds to the refurbirshed R.K.Khanna Stadium, playing her first tournament in India after her marriage to Pakistan cricketer Shoaib Malik early in the year.
Her chronic wrist problem sidelined her for a couple of months and her return to the court has not produced inspiring results. The 23-year-old though could take heart from her performance in the US Open, where she won three tough qualifying matches before bowing out in the second round.
Young Poojashree Venkatesha and experienced Rushmi Chakravarthi are the other players in the women's team playing in the singles. Poojashree and Rushmi will also be playing in the doubles.
Sania, ranked 144, will be pairing with Paes in the mixed doubles. The two had last teamed up at the Doha Asian Games where they claimed the gold and stay favourites here.
The Commonwealth Games also marks the return of former India top woman player Nirupama Sanjeev, nee Vaidyanathan, who got an SOS call from the authorities seeing the depleting standard of women's tennis in the country. The 34-year-old and mother of a four-year-old girl made a comeback last year and has been working on her fitness to keep up with the rigours of international tennis.
Nirupama, who won bronze with Mahesh Bhupathi in 1998 Asian Games, will be teaming up with Bopanna as the second mixed doubles team.
India can once again rely on Bhupathi and Paes for a medal in the men's doubles. The two estranged partners are multiple Grand Slam winners and will undoubtedly be a force to reckon with. Somdev and Bopanna will be the other doubles team from India.
With home advantage in India's favour, Commonwealth Games tennis coach Enrico Piperno told IANS that four-five gold medals are not beyond India.
"Both Somdev and Sania are experienced players and are capable of getting gold medals in the singles. They are going to be seeded high in the absence of top players. With home advantage, it's just fair to say that India will begin as one of the favourites," Piperno said.