Undertaker Died? The Real Story
By Jayita, Gaea News Network
Saturday, June 5, 2010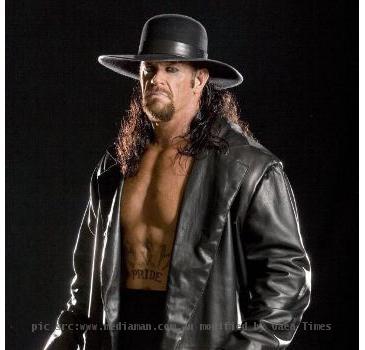 more images
A buzz is going around that WWE undertaker has died. Since the news spread over the internet, legion of his fans started to find out whether the rumor is true.
During the last episode June 4th 2010 in WWE Smackdown, General Manager Theodore Long declared that Undertaker is in a "vegetative state". Some reports suggest that he was poisoned. These news spread like a wild fire and made the fans shocked over undertaker death.
But is the undertaker dead? I am glad to inform you that undertaker is alive. He is recovering from injuries from his last match. He has just taken a short leave from WWE and will come back in full form.