African teams struggle at World Cup on home soil
By DPA, IANS
Friday, June 18, 2010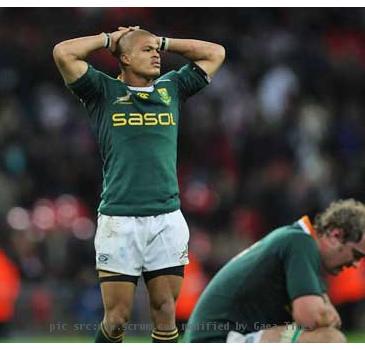 more images
PRETORIA - With a record six teams at the 2010 football World Cup in South Africa, this was to be the "African World Cup." Since the big kick-off a week ago, however, expectations have been dampened as the teams struggle to keep pace.
While South Africa has defied critics as host of the tournament, things have not been going well for the continent's representatives where it matters most - on the pitch.
The president of the Confederation of African Football (CAF), Issa Hayatou, was in the forefront of advocates for Africa's first-ever World Cup. He has said he hopes an African team will reach the final.
But since last Friday's colourful opening at magnificent Soccer City stadium in Johannesburg, African teams have won just five of a possible 24 points.
The host team and Nigeria are already on the brink of early elimination. Bafana were not good enough against Uruguay on a cold day at Loftus Stadium in Pretoria.
Not even the historical significance of June 16 - date of the Soweto Uprising 34 years ago, when black students battled police - could propel skipper Aaron Mokoena and his troops to victory over Uruguay, who won 3-0.
South Africa now has to beat 1998 World Cup winners France on Tuesday in Bloemfontein and hope that Uruguay do them a big favour by defeating Mexico. If they do not, they will go down in history as the first host team not to reach the knockout stage of the World Cup.
Nigeria will be looking for a huge favour from Argentina after slumping to their second defeat, against Greece Thursday.
The Super Eagles are now bottom of Group B with no points but could still sneak into the next round by beating South Korea by at least 1-0, while counting on Lionel Messi and Co. to stop Greece in the other Group B match.
So far, the Black Stars of Ghana have recorded Africa's only victory at this World Cup, courtesy of their 1-0 win over highly rated Serbia. But their hopes for a victory party could be cut short fast if they fail to deliver against Australia on Saturday.
Ivory Coast may have looked impressive against Portugal in their opener, but what really counts is the country's "golden generation," led by striker Didier Drogba, getting results against Brazil on Sunday. After that, they face North Korea, who were not disgraced by co-favourites Brazil on Tuesday in Johannesburg.
The Elephants failed to reach the second round at the 2006 World Cup in Germany from a tight group that included Argentina and Serbia and Montenegro.
Both Algeria and Cameroon lost their opening matches against sides widely regarded as the weakest in their groups. They may have a tough time advancing beyond the first round.
When South Korea and Japan jointly hosted the best of world football in 2002, the Taegeuk Warriors became the first Asian team to reach the last four of the World Cup, while the Japanese went past the first round for the first time in their history.
The South Koreans literally painted the town red en route to their milestone eight years ago.
According to FIFA, international football's governing body, 75 percent of ticket holders for matches at this World Cup are South Africans. Hence the host team - and the other African teams as well - should not lack support from the stands.
"There are no prizes for being part of the host continent. You just have to go out there and earn your points," said SkySport commentator, Martin Tyler.
"The African teams are not playing to their strength, which is to attack. They are trying to be European, playing a cagey defensive style. You just have to go for goal, that's what African teams are known for," said Hugo Troosters, a Belgian fan in South Africa to follow Argentina.
Africa's players will have to rise to this "once-in-a-lifetime" occasion. If they do not, it could be the worst showing by the continent since the 1982 World Cup in Spain, when no African team got out of the group stage.
The official World Cup song "Waka Waka" says the time has come for Africa to shine. This optimism may have been misplaced.