Frankie Edgar Defeats BJ Penn In UFC 118
By Tias, Gaea News Network
Sunday, August 29, 2010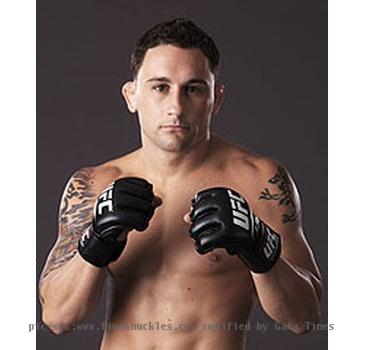 more images
BOSTON (GaeaTimes.com)- The highly anticipated clash between BJ Penn and Frankie Edgar was touted to be the vehicle for revenge for BJ Penn. Frankie Edgar though turned out to be too strong for the 'Prodigy' and he won the 5 round fight by a unanimous decision of the judges. The judges marked identically in all the five rounds to adjudge Frankie Edgar as the winner with 50-45 in his favor.
BJ Penn started off well and chased Frankie Edgar around the ring. He also landed some of the punches initially but Frankie Edgar made a take down early on which took away points from him. The rest of the round followed almost the same trend with BJ Penn landing some punches before being taken down again. Frankie Edgar showed his class in the second round where not only did he take down BJ Penn, but also landed a kick that saw his opponent slightly shaken up. In the third round, both fighter tried a number of kicks but most of them failed to land. Frankie Edgar pushed BJ Penn into the cage and also landed two good punches before the end of the round.
In the last two rounds both the fighters tried their best to dominate and though BJ Penn had two good takedowns, Frankie Edgar turned out to be better in terms of punches and kicks. In the end, the judges adjudged Frankie Edgar the winner with an identical score in all the rounds and a final score of 50-45. Considering that the game was highly anticipated as BJ Penn was vying for revenge, Frankie Edgar gave him a clean sweep and retain his title.