Super Bowl Recipes For Tonight
By Naiwrita Sinha, Gaea News Network
Sunday, February 6, 2011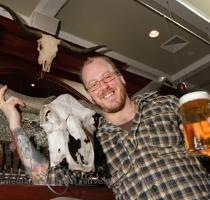 SAN FRANCISCO (GaeaTimes.com)- As every one gets ready to enjoy the Super Bowl 2011 final game on Sunday, it has to be ensured that the right recipes are present with you to give you the extra doze of delicacy that will be perfectly paired with the spirit of the match. No matter whether you are a Pittsburgh Steelers fan or a Green Bay Packers it has to be made sure that the right choices for the appetizers, dips, snacks, wings are ready to get served at the time of the game.
National Football League says that the Super Bowl Sunday is the second biggest day after Thanksgiving Day when food is consumed on a mass scale in the United States. The Internet is already flooded with tips on how to make the perfect wings, finger-food for the Sunday while you relish the excitement of one of the most awaited events of the year. The Super Bowl this year will see the two top teams, Green Bay packers and the Pittsburgh Steelers pitted against each other. Fans in various parts of the nation have already started the Super Bowl with the varied recipes. Deep Ellum, a Dallas bar owner Aaron Sanders came up with the Tex-Mex tortilla soup as his Super Bowl special recipe.
No matter whether the Super Bowl audience is a fan of the traditional delicacies or likes to taste, the new flavors added to the old recipes, one of the most exciting menu on the list is certainly the all time favorite double cheese cheeseburger served with grilled onions. Since ages a perfect burger and football have always teamed well.