Swann "proud" to be at second spot in ICC world bowling rankings
By ANI
Friday, March 19, 2010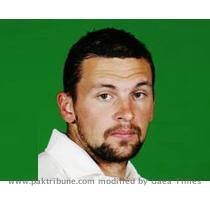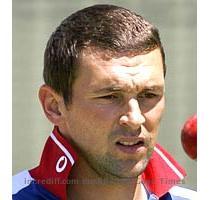 CHITTAGONG - England off-spinner Graeme Swann, whose 10-wicket haul in the first Test against Bangladesh lifted him to second place in the world bowling rankings, has said that he is proud to be first England bowler to have reached the spot in last six years.
Swann finished with match figures of 217-10 and played a crucial role in England's 181-run victory over the home team in Chittagong.
"I don't know how these things are worked out, but I'm proud to be up there because the last 18 months have been incredible," The Sun quoted Swann, as having written in his column.
"Even so I know I've had luck along the way and the speed I've risen up the rankings could easily be the speed I tumble down them," he added.
The 30-year-old further highlighted how the concept off-spinners had faded among captains in the past, and how it is trying to grab its stance back rise in the recent years.
"Ten years ago, off-spin was just about as unfashionable as it could be. Shane Warne had changed the world of cricket with his leg-spin and India's Anil Kumble was not far behind," Swann said.
"Everyone wanted a leggie in their side - some captains even thought you couldn't win games with an offie who couldn't turn the ball the other way. But all of a sudden England are holding The Ashes again with an off-spinner in their side," he added.
Swann jumped three places in the ICC rankings, which makes him the first England bowler after Steve Harmison in December 2004 to claim the second rank in the bowling table. (ANI)