Troy Cooley's Test exit has Oz spearhead Johnson worried
By ANI
Saturday, October 23, 2010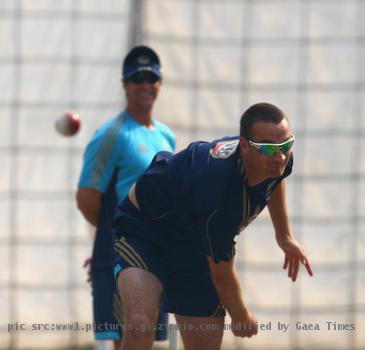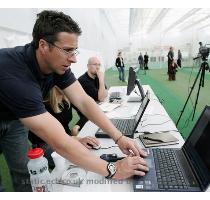 SYDNEY - Australian spearhead Mitchell Johnson has said that he is worried about what will become of his bowling after Troy Cooley leaves his post as pace coach and becomes head of Cricket Australia's Centre of Excellence in Brisbane next year.
"Personally, I think so, yes, it'll be very tough (to work without Cooley)," Johnson said before his return to Australia from India, where he is following a tightly planned path to the Ashes.
"For me I've had a fair bit to do with Troy and as a bowling coach he is very good, he knows each player and how they operate so he'll know how everyone is emotionally, physically, everything," the Sydney Morning Herald quoted Johnson, as saying.
"That's where I'm going to miss Troy the most but he's always a phone-call away like Glenn McGrath or Dennis (Lillee). They always love a phone-call I'm sure, but it's definitely going to be hard to fill his boots straight away," Johnson said.
The task of replacing Cooley is a difficult one for Cricket Australia, as they are aware of how some English bowlers, notably Steve Harmison, struggled to retain their form and confidence after Cooley left England for his homeland in 2006.
Former Australian quicks Craig McDermott and Jason Gillespie, plus current England pace bowling coach David Saker, are among the mentors considered suitable for the task. (ANI)