Clay king Nadal lifts emphatic fifth title in Paris
By DPA, IANS
Sunday, June 6, 2010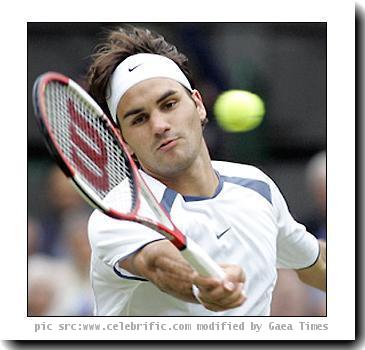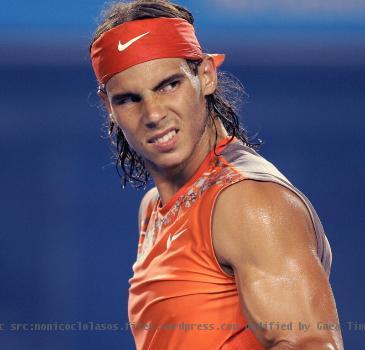 PARIS - Rafael Nadal won the French Open for the fifth time in six years Sunday with a crushing defeat of Robin Soderling 6-4, 6-2, 6-4 to re-establish himself as the best on the clay.
The Spaniard, beaten in 2009 by Soderling in the fourth round, becomes only the second man to win five French crowns.
Swede Bjorn Borg holds the record of six title between 1974 and 1981. Nadal won his 38th career match at Roland Garros against the one loss to Soderling.
Nadal rolled in the dirt as Soderling slammed a backhand into the net on the first of three Nadal match points after two hour 18 minutes.
The emotional Spaniard could not contain himself as he sobbed into his towel when considering the enormity of his achievement - it came on the 54th birthday of Borg.
"Robin has played an amazing two matches against me, I had to play my best to beat you today."
Choking back tears, Nadal, who has lost only two sets this entire clay season, thanked the crowd for its support. "This is very emotional, the most emotional win of my career.
"This is a dream for me, I've felt at home here for the past six years."
The victory sends Nadal back to the world number one ranking, dropping Roger Federer to second.
Soderling's win a year ago over Nadal marked the only loss for Nadal at Roland Garros, where he now stands 38-1.
The defeat was hugely disappointing for Soderling, who will still move to a career-best ranking of sixth on the ATP list Monday. The Swede's normally reliable forehand deserted him, with the fifth seed finding more than 30 errors off that wing.
"I must congratulate Rafa, it's really impressive," said the Swede. "If you play like this will have the chance to win many more.
"I'll be back next year and hope to be third time lucky then."
Soderling was also unable to capitalise on his chances, failing to convert on all eight of his break points.
Nadal also ended a two-match winning run for Soderling after the swede backed up his defeat a year ago on the clay with another at the year-end championships in London in November.
The Spaniard now stands 4-2 over the Swede after claiming his seventh Grand Slam trophy and 40th of his career.
Nadal won the title without the loss of a set after coming to Paris with an unprecedented set of wins at the three major warm-up events at Monte Carlo, Rome and Madrid.
His clay win streak now stands at 22 matches. Soderling is the first man to defeat defending champions at Roland Garros in consecutive years - having defeated Nadal in 2009 and Federer last week.