Joe Mauer's 3 hits back Scott Baker's 5th consecutive win as Twins beat Mariners 6-3
By Gregg Bell, AP
Saturday, August 28, 2010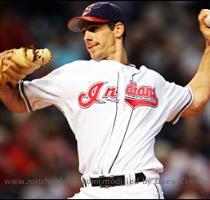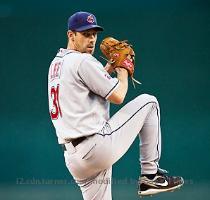 Mauer's 3 hits lead Baker, Twins over Mariners 6-3
SEATTLE — Joe Mauer had three hits and drove in two runs to lead Scott Baker and the first-place Minnesota Twins to a 6-3 victory over the Seattle Mariners on Friday night.
The sixth three-hit game this month for Minnesota's $184 million native son, plus Baker holding baseball's worst offensive team to five hits and two runs, kept the Twins 3½ games ahead of the Chicago White Sox in the AL Central.
Baker (12-9) struck out four and walked three in 6 2-3 innings to win his fifth consecutive decision. He joined Carl Pavano and Francisco Liriano with at least a dozen wins for the Twins.
Ichiro Suzuki singled, tripled and scored the first run in the third for Seattle on his bobblehead night, but the Mariners still lost for the fifth time in six games to drop to 28 games under .500.
Randy Flores relieved Baker after Josh Wilson's RBI single in the seventh made it 6-2 and allowed the major league-leading 42nd infield hit by Suzuki to load the bases with two outs. But Flores got Chone Figgins to ground out, then pumped his fist to punctuate his Twins debut. They claimed him off waivers from Colorado on Wednesday.
A situational reliever with the Rockies, Flores started his second inning in the eighth but immediately allowed Seattle to load the bases on a single, an error by first baseman Michael Cuddyer and a walk. Right-hander Matt Guerrier entered and got Franklin Gutierrez to foul out on a 2-0 pitch. Adam Moore then bounced into an inning-ending double play, and Seattle fans in a crowd of 37,798 again booed as they have for most of their lost summer.
Denard Span, Orlando Hudson and Mauer — the top three batters in the Twins' lineup — combined for six hits in their first 12 at-bats to help Minnesota build a 6-1 lead by the seventh. The trio was 4 for 9 against starter Jason Vargas (9-7).
Vargas threw 28 pitches in his first inning and 30 in his last one, Minnesota's three-run sixth. He allowed nine hits and five runs, four earned, in six innings.
No. 9 batter Drew Butera was the only Twins starter without a hit, but he drove in Minnesota's second run in the second with a sacrifice fly that scored Jason Repko.
Before the game, the Twins added a third left-hander to their shuffled bullpen by acquiring Angels closer Brian Fuentes for a player to be named.
Minnesota manager Ron Gardenhire said the 35-year-old Fuentes will be a setup man for closer Matt Capps and probably will close some games down the stretch when Capps needs a break.
NOTES: Suzuki has 499 infield hits in his 10-year career. Mets 2B Luis Castillo is baseball's active leader with 528 entering Friday. … The Twins, who beat Texas ace Cliff Lee on Thursday, are 19-9 against the AL West. They were 19-21 against that division last year and haven't had a winning record against it since 2007. … Mariners second-round draft pick Marcus Littlewood, an 18-year-old infielder from St. George, Utah, took batting practice with the big club two weeks after signing just before the deadline to do so. Asked what took him so long to sign, Littlewood said he was conflicted by turning down a baseball scholarship he had already accepted with the University of San Diego.