US Open Finals Suspended Due To Rain
By Tias, Gaea News Network
Monday, September 13, 2010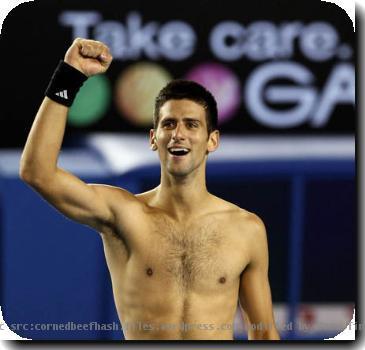 more images
NEW YORK (GaeaTimes.com)- Tennis fans across the globe were disappointed on Sunday as the much anticipated men's singles final in the US Open was postponed to Monday. The final promised to be a great entertainer as Rafael Nadal was looking at his first US Open trophy and Novak Djokovic had a point to prove against the World No.1. Though the weather forecasts indicated that there was a 50% possibility of rain on Sunday, fans were hopeful that the Gods will show mercy considering the crucial clash.
Earlier Novak Djokovic was seen hopeful that the rains would wash out the finals on Sunday as he was in the process of recovering from the 5 set game in the US Open semifinal against Roger Federer on the previous day. He had even joked to the media that he would have applied some of the rituals to bring the rain. His wishes turned to reality on Sunday night as heavy rains lashed the court well before the scheduled start of play at 4:30pm and continued till 6:30pm. Many experts felt that this gives Novak Djokovic a better chance in the finals as it helps his body recover from the extreme stress of the semifinal.
Novak Djokovic and Rafael Nadal will, according to the experts, come to the court with an almost similar technique of play. Though many fans were hoping for a Rafael Nadal vs Roger Federer final in the US Open, Novak Djokovic stood up like a wall in the semifinal where he came back into the match in the fourth set and saved two match points to defeat the Swiss tennis champion.