Boston Red Sox Buying Liverpool FC
By Arnab Ghosh, Gaea News Network
Wednesday, October 6, 2010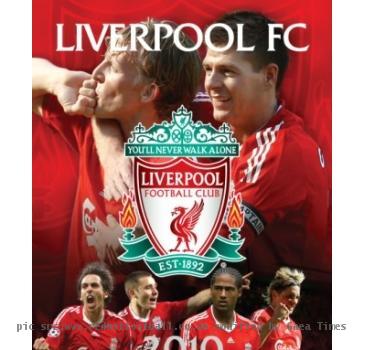 more images
LIVERPOOL,UNITED KINGDOM (GaeaTimes.com)- The managing board of Liverpool FC one of the Premier League clubs in English football has decided to sell the famous club to the Boston Red Sox in a latest development. The deal is almost near completion as the sources close to both the clubs have reported. The board of Liverpool FC has also made it clear that the US owners of the club who are resisting the sale will be dealt with stern legal action. New England Sports Ventures which is the owner of the club Boston Red Sox said they would counter the bid since they think the bid does not give proper value to the club that has a rich legacy. Both of the clubs have not disclosed the details of the deal publicly so far. However, a source close to the Liverpool FC said that the deal is worth 300 million pounds.
The managing director of Liverpool FC and its chairman Martin Broughton accepted the bid to sell the club to Boston Red Sox. Ian Ayre who is the club's commercial director also did not object to the offer. Martin Broughton remarked in an interview that he is now relaxed that the deal is almost finalized despite the constant opposition from the US owners of the club. This offer will give the club the much needed respite from the mountain of debt and investment will become easier.
The Liverpool fans are excited that the ownership of the club which dates back to 1892 is changing. However, they all want the new owner to be respectful to the tradition of the pretentious club. The law veterans think that the sale to Boston Red Sox could take some time owing to legal formalities.