Junior Seau Drives Off Cliff, Admitted In Hospital
By Swatilekha Paul, Gaea News Network
Tuesday, October 19, 2010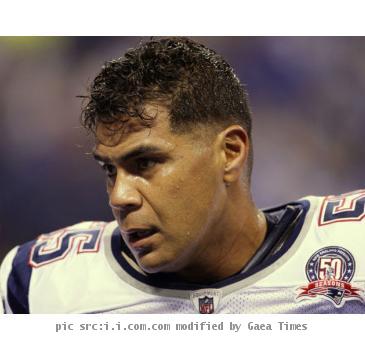 more images
CARLSBAD (GaeaTimes.com)- Former NFL linebacker Junior Seau was admitted in a medical facility on Monday after he was involved in an accident in which the car that he was driving tumbled off a cliff near Carlsbad in the state of California. The road mishap took place just hours after the former Miami Dolphins player was taken into custody for allegedly assaulting his live-in girlfriend after a fight broke out between them at their Oceanside home.
While revealing details of the accident, Carlsbad police Lieutenant Paul Mendes told reporters that the Cadillac sports utility car that the ex-NFL star was driving was later found at a beach which lies 30 feet below the road where the mishap happened. Carlsbad police officials have further divulged that as per the preliminary investigation, Junior Seau drove off the cliff and ended up tumbling on the beach below. Speculations are ripe whether the accident had anything to do with the fact that the former Miami Dolphins player was arrested over charges of domestic assault earlier on although officials have refused to comment in this regard. However, Carlsbad police officials have emphasized that an investigation is on to determine the cause of the accident.
Before driving off over the cliff, Junior Seau was also making headlines over the weekend after Oceanside police responded to a disturbance at the former NFL star's home when his live-in girlfriend alleged that she was assaulted by him following an ugly fight. Although the 25-year-old woman was suffering from certain minor injuries, she did not need any kind of medical attention. The former San Diego Chargers player was then arrested from his home but was later released on bail.