Liza Morales Faces Lawsuit
By Swatilekha Paul, Gaea News Network
Tuesday, November 16, 2010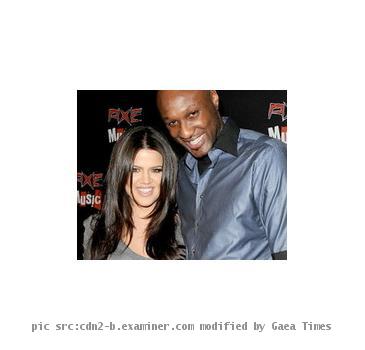 more images
LOS ANGELES (GaeaTimes.com)- Los Angeles Lakers star Lamar Odom is hitting headlines lately for reasons other than his sporting prowess. If recent reports are to be believed then the noted NBA star has filed a lawsuit against his former girlfriend Liza Morales over support and visitation rights of the former couple's two kids. It has been reported that Lamar Odom took legal action against his ex-flame on November 5 when he filed a lawsuit at the Manhattan Supreme Court urging the judge to ensure a better 'parental access schedule' as well as 'reasonable child support', a reputed news source has claimed.
However, the concern of the Los Angeles Lakers forward's for his two kids has come as a quite a shocker to his former girlfriend Liza Morales who has claimed that she literally had to beg Lamar Odom to give proper attention to the kids as a father. While responding to the lawsuit, Liza Morales has alleged that the 31-year-old basketball star checked out as a father almost four years ago while adding that the kids, 12-year-old daughter Destiny and son L.J, 9 have been deprived of a quality time with their father for a long period of time.
Liza Morales' relationship with the highly-acclaimed Los Angeles Lakers star cam to an end in the year 2006 soon after the couple lost their six-month-old son Jayden to infant death syndrome. Lamar Odom's former girlfriend also went on to claim that during the moment of tragedy, she has to come to terms with the grief all by herself as the basketball star was no where around. Since then Lamar Odom is known to have dated celebutante Khloe Kardashian whom he married last year.