Philly transit agency, union huddle ahead of evening strike deadline, World Series game
By AP
Saturday, October 31, 2009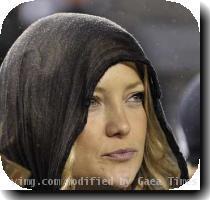 more images
Philly transit talks continue Saturday
PHILADELPHIA — Negotiators for Philadelphia's transit agency and its largest union huddled Saturday in the shadow of an evening strike deadline by the union that could send workers walking off the job just before the start of Game 3 of the World Series.
The Transport Workers Local 234 had threatened to go on strike just after midnight Friday if there was no accord with the Southeastern Pennsylvania Transportation Authority. But the union agreed to Gov. Ed Rendell's request to keep talking until 6 p.m. Saturday, just hours before the start of the baseball game between the Philadelphia Phillies and the New York Yankees.
The agency's contract with the union — which represents more than 5,000 bus drivers, subway and trolley operators and mechanics — expired last spring, and members voted Oct. 25 to authorize a strike.
The Phillies and Yankees are scheduled to play the third, fourth and fifth games of the Series on Saturday, Sunday and Monday in Philadelphia. Most of the system's 810,000 riders use buses, subway lines and trolleys to get to work, but SEPTA spokesman Richard Maloney said about 8,000 people typically take transit to the baseball stadium for games.
Union workers, who earn an average $52,000 a year, are seeking an annual 4 percent wage hike and want to keep the current 1 percent contribution they make toward the cost of their health care coverage. SEPTA is offering no raises in the first two years and 2 percent raises in the final two years of a four-year contract and wants to raise the health care contribution to 4 percent.
A 2005 SEPTA strike lasted seven days, while a 1998 strike hampered the transit system for 40 days.
Filed under:
Baseball
Tags:
Events
,
Labor Issues
,
Mass Transit Systems
,
New York
,
New York City
,
North America
,
Pennsylvania
,
Philadelphia
,
Phillies And Yankees
,
Professional Baseball
,
Transportation
,
United States