Sachin Tendulkar named UN Goodwill Ambassador
By IANS
Tuesday, March 9, 2010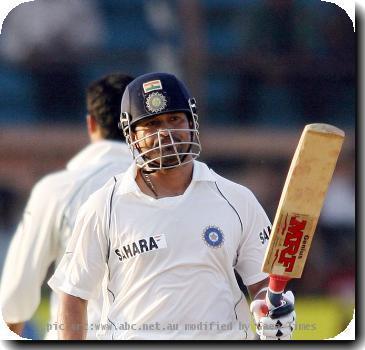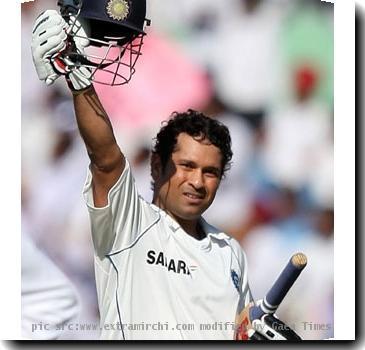 UNITED NATIONS - Indias cricket superstar Sachin Tendulkar has been named a Goodwill Ambassador by the United Nations Environment Programme (UNEP).
Tendulkar, the first player to score 10,000 runs in one-day internationals, will use his massive global popularity to raise awareness and harness support for environmental action in his home country of India and around the world, the UNEP announced here today.
I have played and enjoyed my cricket across the planet. Now its also time to do something for the planet, which is our only home, he said.
Being part of the effort to save the planet is an immense undertaking but it is a challenge I am ready to undertake. Working with UNEP and cricket fans across the globe, I am in good company. Together we can do it.
The agencys Executive Director, Achim Steiner, voiced confidence that Tendulkars character, personal integrity, intellect and profile will catalyze widespread environmental action.
With 2010 being the UNs International Year of Biodiversity, the cricket legend will work with the agency to boost the global and grassroots response to the loss of animal and plant diversity worldwide.
Tendulkar is no stranger to the work of the UN, having lent his voice to a UN Childrens Fund (UNICEF) campaign in India on the importance of personal hygiene.
As one of his first duties as Goodwill Ambassador, he will lead a Green Pledge to save the planet when the Indian Premier League (IPL) kicks off its third season tomorrow night in Mumbai.
The vow to be made in front of the millions of fans expected to be watching live on television, YouTube or at DY Patil Stadium in Mumbai reads the Earth is our home and together we must conserve our precious wildlife, forests and oceans. I am proud to pledge that I will play my part in caring for our natural heritage.
Along with Tendulkar, team captains from the Deccan Chargers to the Kolkata Knight Riders will sign a giant globe made out of recycled materials.
Noting that as a rapidly developing economy, Indias consumption and production patterns could define the planets future, Steiner said: We need to make the right choices in terms of how best to manage energy and natural resources.
To borrow a cricketing metaphor, these choices will define whether the world is running or soon will be run out.