No Stosur, Hewitt in Australia's CWG tennis squad
By IANS
Wednesday, August 18, 2010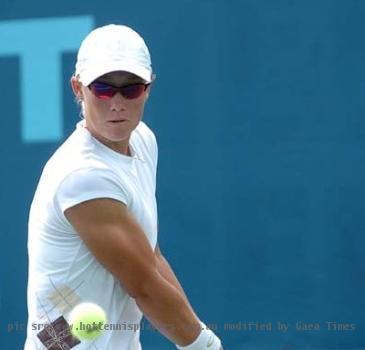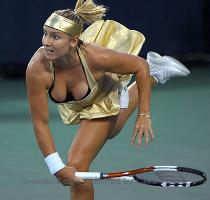 SYDNEY - Australia Wednesday announced a second string tennis squad for the Oct 3-14 Commonwealth Games without their star players Lleyton Hewitt and Samantha Stosur.
The eight-member team will be headed by Peter Luczak in the men's section and Anastasia Rodionova in the women's.
Hewitt and Stosur had already announced their decision to pull out of the event and Jelena Dokic, Alicia Molik and Jarmila Groth recently added their names to the growing list of players missing from the Games.
Hewitt, a former World No.1, had committed to events in Tokyo and Shanghai while Stosur is expected to compete at Tour to protect her ranking.
There has been an uproar over the many star athletes pulling out of the Commonwealth Games. Triple Olympic and double World sprint champion Usain Bolt of Jamaica, multiple Olympic gold medallist cyclist Chris Hoy of Britain, and another Jamaican and Olympic 100 metres champion Shelly-Ann Fraser are some of the stars who have scrapped Delhi from their participating schedule.
Australia Commonwealth Games said the critical Tour events in China and Japan being held during the same time are expected to weaken the field with some of the top players participating to maintain their world rankings.
Australian Commonwealth Games Association CEO, Perry Crosswhite said the timing of the Games meant that some players had little choice but to defend ranking points.
"We have a group of very passionate and committed athletes who will do us proud and we fully expect the competition for medals to be ferocious. The end result will be great tennis," he said.
Besides Australia No.2 Luczak (121st), who will be seeded in Delhi, the men's team includes talented West Australian Matt Ebden (184th), big-serving young New South Welshman Greg Jones (217th) and experienced Davis Cup doubles specialist Paul Hanley.
In the women's team Australia's highest-ranked player will be Russian-born Anastasia Rodionova, ranked 62nd in the world. She will be joined by Sally Peers (200th), Olivia Rogowska (219th) and West Australian Jessica Moore (273rd).
"We have a balanced blend of experience, talent and youthful exuberance that will hold us in good shape against the other Commonwealth nations," Australian coach Scott Draper said Wednesday.
"We will definitely be aiming for medals."
Women's team coach Nicole Pratt is also confident that this group will make their country proud.
"Anastasia is very experienced, talented and determined. She has shown she absolutely loves representing her country," Pratt said.
"Sally, Olivia and Jess have all had experience at Grand Slam level, so they understand the requirements of tennis on the big stage. I know they will acquit themselves well."
Tennis is making its Commonwealth debut in New Delhi.
Australia squad:
Men: Matt Ebden, Paul Hanley, Greg Jones, Peter Luczak
Women: Jessica Moore, Sally Peers, Anastasia Rodionova, Olivia Rogowska