Ron Santo Passes Away
By Madhusmita, Gaea News Network
Saturday, December 4, 2010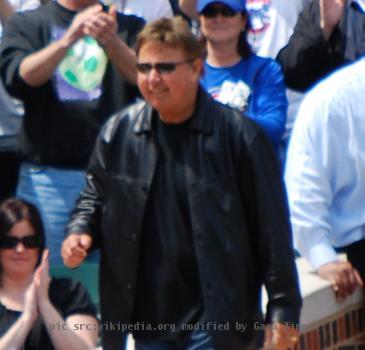 more images
ARIZONA (GaeaTimes.com)- Veteran player of Chicago Cubs and broadcaster, Ron Santo breathed his last on Thursday night in Arizona. WGN Radio, where Ron Santo was the commentator announced the news to the media. The legendary player died battling his complications from bladder cancer in an Arizona hospital at the age of 70. His family also confirmed the news and said that Major League Baseball's third baseman was in coma on Wednesday before losing his life on Thursday.
Ron Santo's broadcaster partner, Pat Hughes remembered him and said that Chicago Cubs has lost its biggest fan as the player loved the team from his heart. Pat Hughes said that in spite of all the medical complications, which included diabetes, leg amputations, bladder cancer and heart problems, Ron Santo wanted to have fun and loved baseball. He said that the Chicago Cubs player never complained about anything and he used to enjoy his work from the core of his heart. Billy Williams, who played with Ron Santo for many years expressed his condolences at the unfortunate demise and said that he feels he has lost his own brother.
Tom Rickettes, the chairman of Chicago Cubs released a statement after Ron Santo's death where it was stated that the team knew the legendary player for his loyalty, passion, sense of humor and his personal courage. The statement also read that Ron Santo would always be the "heart and soul" of Chicago Cubs fans and it was a great honor for the team to know such a person. Commissioner Bud Selig also expressed his condolences and said that he is saddened by the loss of his friend Ron Santo who could be called the "goodwill" of baseball.