Stosur sinks Serena, enters French Open semi-final
By DPA, IANS
Wednesday, June 2, 2010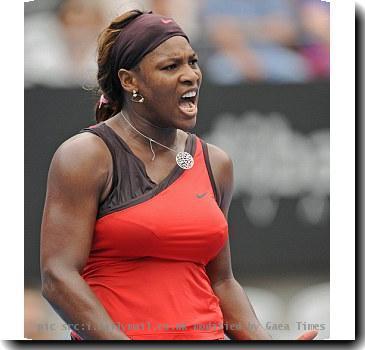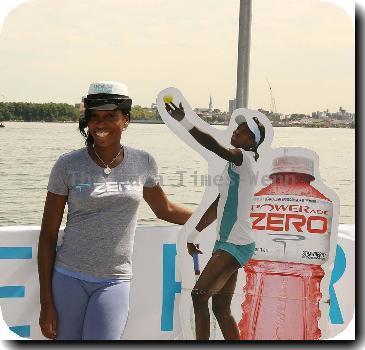 PARIS - Samantha Stosur outlasted frustrated top seed Serena Williams 6-2, 6-7 (2-7), 8-6 Wednesday to reach her second straight French Open semi-final.
World number one Williams was left adrift by the efficient forehands of the no-nonsense Australian as Stosur duplicated her breakthrough semi-final at Roland Garros a year ago.
The Australian completed the Paris elimination of the Williams sisters as she followed-up on her fourth-round upset of four-time winner Justine Henin. Venus Williams was beaten by Russia's Nadia Petrova in the fourth round.
Stour, whose record on clay this spring is an outstanding 18-2, will next face off against Serbian fourth seed Jelena Jankovic, a winner over Yaraslava Shvedova of Kazakhstan 7-5, 6-4.
"It was first day that was sunny, so it was different kind of play," said former number one Jankovic, into her third Paris semi. "It was a tough match. I'm happy to get through and be in the semi-final.
"It will be a tough match agaisnt Stosur. We're playing on clay (after two hardcourt matches in 2010, 1-1). I just want to go out there and play my game and give my maximum, and what happens, happens".
Stosur swept the first set against Williams and constructed three straight love game from late in the first set into the second.
She missed her first winning chance serving for the match at 5-3 in the second set which eventually brought on a winning tiebreak for Williams.
But Stosur did not let go of her second chance, breaking in the 13th game of the play-it-out final set, with a cross-court passing winner to take the 7-6 lead. A game later, Williams was gone on the first of two Stosur match points from a return long over the baseline after just under two and a quarter hours.
"I had a first chance to win and I let it go," said Stosur. "I didn't want that to happen again. I stayed calm and played the last one like any game.
"I'm so happy, I've been working on mental strength a lot. You get tested in situations like this. But it all comes together eventually, you just have to stick with it".
Stosur said she will be a different player in her semi-final than she was a year ago.
"Then it was all new to me, now I'm more confident and can handle it better," she said.
The win was her second in five matches with Williams and avenged a recent loss at the Australian Open.