Stosur, Schiavone debut Grand Slam final
By DPA, IANS
Thursday, June 3, 2010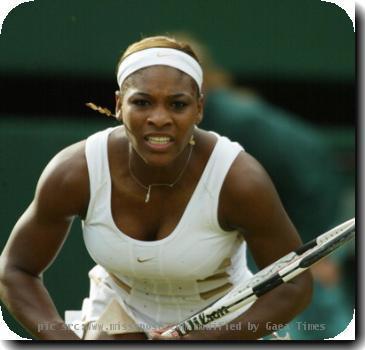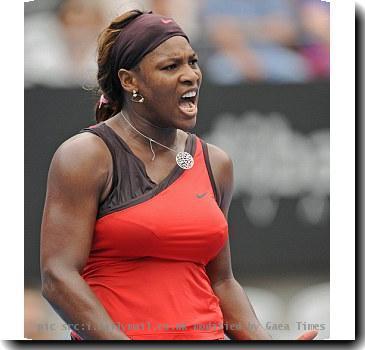 PARIS - Australian Samantha Stosur and Italy's Francesca Schiavone will make their Grand Slam final debuts Saturday after both earned quick-fire semi-final victories over stunned opponents.
Stosur, the 2009 semi-finalist whose form on clay this season has been electrifying, won her 19th match on the surface against just two losses to overwhelm Serb fourth seed Jelena Jankovic 6-1, 6-2.
Schiavone became the first Italian woman to reach a Roland Garros final as fifth-seeded opponent Elena Dementieva quit injured after losing the first set of their semi-final 7-6 (7-3).
Schiavone went through in 56 minutes; it took Stosur four minutes longer to play a complete match on a brilliantly sunny day after a run of heavy conditions brought on by rain.
"I have had a tear in my left calf, it's very painful to even walk," said the 28-year-old Dementieva, who lost the 2004 Paris final. "I got it after my second match and I aggravated it.
"Today I had a sharp pain, it was a bit too much. I couldn't really move on the court.
"It's a disappointing moment no matter - injured or losing. Even with this pain, I felt had some chances and I was feeling in a good shape. I did my best. I did everything I could, but unfortunately it didn't work this time".
Stosur sent down seven aces and broke five times as Jankovic admitted she never got into the match.
The Australian seventh seed added Jankovic to an elite list of current and former number one players who she has defeated, including four-time winner Justine Henin in the fourth round and top seed Serena Williams in the quarters.
"It's amazing to be out here," said Stosur. "I can't believe I'm here and I can't wait for Saturday. I'm very pleased. I'll have even better memories of Paris than I did last year".
Jankovic said that the sudden end to the Dementieva match caught her by surprise as she went "cold" into her own contest.
"I was playing at about 20 percent of my abilities. I don't know who that was out there today."
The Serb was thrashed in the opening set but went up a break in the second 2-0, 40-15 before Stosur reeled her in.
Stosur said the Saturday final between herself and the 29-year-old Schiavone will be a coin flip. "We're both in our first Grand Slam final. We're both going out there to enjoy it and see who wins on the day. If I keep the form I've got going in, I've got a good shot."
Schiavone, from Milan, was the first Italian woman to play a semi-final at a Grand Slam since 1954 Roland Garros (Silvia Lazzarano, who lost to Maureen Connolly).
She now becomes the first Italian woman to make it into a Grand Slam final; and the first Italian player to get this far in Paris since Adriano Panatta won the 1976 Roland Garros men's title.
Schiavone, still in shock at the turn of events, kissed the clay and celebrated her achievement.
"It's a little bit disappointing, I was not ready to finish like this. If she decided to finish, she has for sure some good reason".
The Italian is excited to be able to take aim at a major title. "I'm really happy to be here. I will go on the court and I will fight the best that I can".