Italy's Schiavone makes history to win French Open
By DPA, IANS
Saturday, June 5, 2010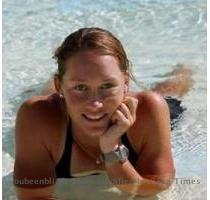 PARIS - Francesca Schiavone made history for Italy as she defeated Australian Samantha Stosur 6-4, 7-6 (7-2) to win the French Open Saturday.
The 29-year-old from Milan is the first Italian woman to lift a Grand Slam trophy and is the first Italian player overall to play a Grand Slam final since Adriano Panatta won Paris in 1976.
Schiavone dominated on the clay against the seventh-seeded Stosur, who reached the semi-finals a year ago.
Schiavone, seeded 17th, rallied from 4-1 down in the second set and triumphed on the first of four match point in the tie breaker. Stosur couldn't handle a return, which she mis-hit wide to hand over the win in 1 hour 38 minutes.
Schiavone kissed the clay and the then ran up into the stands for a group hug with her friends and supporters.
The best previous result at Roland Garros by an Italian woman was in 1954 Roland Garros when Silvia Lazzarino lost a semi-final against Maureen Connolly.
The Italian will rise to a number six ranking acording to the WTA, taking over as top Italian. Schiavone was playing the event for the tenth time.