Commonwealth Games 2010: Preparations In Full Swing
By Swatilekha Paul, Gaea News Network
Monday, September 27, 2010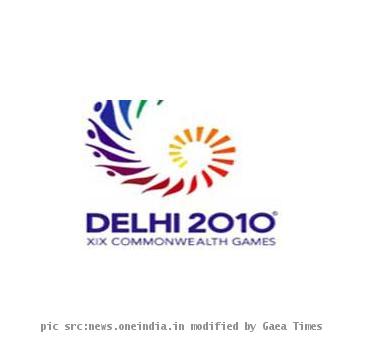 more images
NEW DELHI, INDIA (GaeaTimes.com)- As the Commonwealth Games 2010 gradually nearing its day of inauguration, the preparations for the event at the host city New Delhi is in its full bloom. As athletes from all across the globe are gradually arriving in the city, the Indian officials are keeping no stones unturned to ensure that the Commonwealth Games kicks starts on October 3, with much elan. In the wake of the repeated controversies engulfing the event, it does not come as much of a surprise that the Indian officials are trying their best to evade any more negative publicity.
While talking to the reporters on Monday, New Delhi Chief Minister Shiela Dikshit has expressed hope that the finishing touches to the preparations of the Commonwealth Games 2010 would be complete ahead of the inauguration of the event on Sunday. The Congress leader further added that the workers were racing against time make sure that the preparations are perfect while emphasizing that the scenario was improved considerably over the time. At the same time, other officials also reiterated their satisfaction with the manner in which the conditions have been improving in the village in the past few days. Mike Summers, who is leading the Falkland Islands delegation has revealed to the media that he is relatively satisfied with the improvements taking place lately in the village.
The Commonwealth Games which is held once in four years showcases competitions in a variety of sports in which as many as 7,000 athletes and officials from 71 countries participate. Although the event was considered to be a platform to put forward an image of India as an emerging global power, the country has rather been in news for all the wrong reasons.