Will Cliff Lee Play For Texas Rangers?
By Naiwrita Sinha, Gaea News Network
Friday, December 10, 2010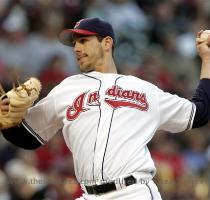 ARLINGTON (GaeaTimes.com)- The Texas Rangers are simply hell bent on stopping their pitcher Cliff Lee from shifting to the New York Yankees. Yes this is why Chuck Greenberg, owner of Texas Rangers flew straight to Arkansas on Thursday to offer some handsome deals to Cliff Lee. The Texas Rangers fear that Cliff Lee might join hands with the New York Yankees as a result of the lucrative offers that are coming on his way from the Yankees.
The team owner along with assistant general manager Thad Levine and co-chairman Ray Davis went to meet Cliff Lee, his wife and agent Darek Braunecker. an insider revealed that the meeting took place in Darek Braunecker' office. As soon as news of this offer spread, the New York Yankees without losing an extra minute soon added an extra year to the deal made to Cliff Lee. Earlier on Wednesday, the Yankees had offered the Texas Ranger pitcher a deal of six years along with something between $137.5 million to $140 million. The buzz also has it that the New York Yankees might also pay him a whopping $160 million.
The final decision on the part of Cliff Lee is being eagerly awaited. A source claims that he will be announcing his 201 team this weekend itself. An insider revealed that the Texas Rangers just cannot afford to lose Cliff from their hands as they are relying on him to a great extent for reaching the World Series. Post discussions, when Chuck Greenberg was questioned about what he thinks Cliff Lee' final decision will be, he refused to speak much. He just confirmed that the deal has been extended and that he felt good through out the entire discussion.