Diana Taurasi Tests Positive
By Swatilekha Paul, Gaea News Network
Friday, December 24, 2010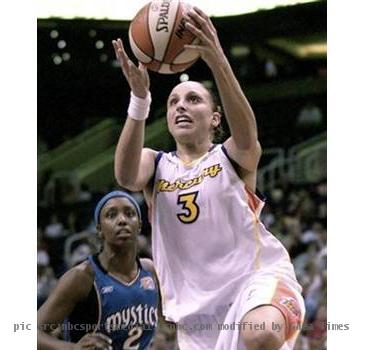 more images
NEW YORK (GaeaTimes.com)- It seems being in the limelight for the wrong reasons has become a compulsive habit for basketball star Diana Taurasi. According to her lawyer, the noted stand-out and former University of Connecticut player has been found to be guilty of taking banned substance while playing in a pro-football basketball league in Turkey. It can be recalled that last year, the renowned basketball star had to spend a day behind bars after she was arrested in case of drunken driving which also resulted in her termination from two games by the Women's National Basketball Association. However, this time around things seemed to have taken a severe turn for the 28-year-old player who has supposedly been provisionally suspended by the Turkish basketball league.
Diana Taurasi tested positive for a banned substance while she was taking part in a basketball league in Turkey. Her lawyer, Howard Jacobs told a leading news outlet on Thursday night that the Phoenix Mercury star had to face a provisional suspension from the Turkish league after her A-sample tested positive for a banned substance. Moreover, Howard Jacobs also reiterated that Diana Taurasi has requested the basketball league officials to test her B-sample as well.
Despite the fact that Diana Taurasi's attorney has affirmed the 28-year-old basketball star has tested positive of a banned drug, information about the actual substance that has been found in her blood has not been revealed to the media. Howard, Jacobs has only stated that the substance was 'not a steroid or recreational drug' while hinting that doubts are looming large about the accuracy of the test results.