Joe Smith Swapping Camps
By Naiwrita Sinha, Gaea News Network
Wednesday, December 15, 2010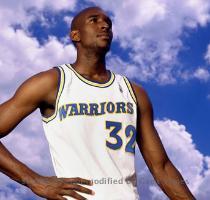 HOUSTON (GaeaTimes.com)- There is some swapping going on in the basket ball camps as three major teams, New Jersey Jets, Los Angeles Lakers, and Houston Rockets have been indulging themselves in it. Recently it was announced that New Jersey Nets forward Joe Smith will be shifted to the Los Angeles Lakers in exchange for Sasha Vujacic. Yes the two players have been traded by their teams as a part of the three team trade that also includes forward Terrence Williams. Terrence Williams will also be given by the Jets to the Rockets.
On Tuesday audience saw the absence of both Joe Smith and and Terrence Williams in the New Jersey Jets' match against Philadelphia. It was not different foe Sasha Vujacic either. He too was kept away from the Los Angeles Lakers' game. According to a source from the New Jersey Jets the deal of Joe Smith will not be completed until Wednesday. This is because Joe Smith had already signed for the New Jersey Jets when he was a free agent. He will only be allowed to shift after December 15. Insiders, however are reporting that the deal of Sasha Vujacic is being considered as a dumping of him, whom the Los Angeles Lakers used to pay a salary of almost $5.5 million.
Sasha Vujacic has spent the seven long years of his NBA career playing for the Lakers. For this season he has played in 1 games and has 1.8 points and 1.2 assists. Joe Smith on the other hand has only appeared in four games of this season for the New York Jets. Terrence Williams' deal is being considered as a 2012 first-round draft pick to the New Jersey Nets. Terrence Williams on Tuesday, conveyed thanks to all his Jets fans and said that he will be heading for the Rockets soon.