Li Na Makes It To Australian Open Finals
By Madhusmita, Gaea News Network
Thursday, January 27, 2011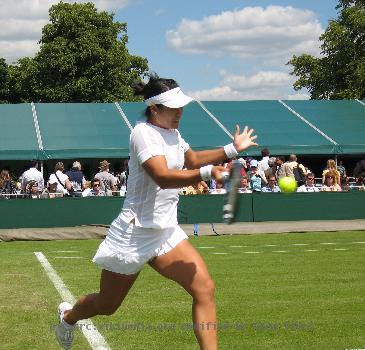 more images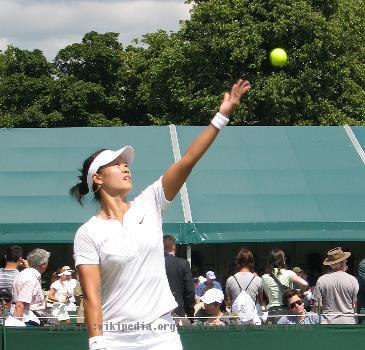 more images
MELBOURNE, AUSTRALIA (GaeaTimes.com)- The Australian Open has just been witness to a first time occurrence in the form of Li Na, the participant from China in the Grand Slam Tournament. This is the first time that any Grand Slam tournament is witnessing an Asian in the finals. This marks a huge comeback for Li Na, who had been beaten at the semifinals in the Grand Slam last year. This time, she managed to win back at a narrow margin of 3-6 7-5 6-3, in a match that lasted a mere 35 minutes. The win certainly comes as a great shock, since bets were heavily on the side of Caroline Wozniacki, who was being pitted to be the winner and currently holds the top spot.
This would also have been a first for Caroline Wozniacki, who was looking forward to winning her first Grand Slam title before she was smashed by Li Na. In fact, she had been playing with her usual brilliance, and even led the game at 5-4, but Li Na's great forehand skills proved to be more than a match for her. Having beaten Caroline Wozniacki in the match, admittedly an unexpected victory, Li Na went on to smash Kim Clijsters, yet another top spot player. Her winning streak continued as she proceeded to beat Vera Zvonareva at a margin of 6-3 6-3.
Flushed as she is about making it to the finals once more, Li Na spoke to the press about her hopes, and they did not concern only herself. Her win, she mused, might prove to be a great boost for the Chinese tennis players, who so far have not been able to make much of a mark in the world tennis scenario.