Jim "The Anvil" Neidhart Arrested
By Madhusmita, Gaea News Network
Wednesday, September 8, 2010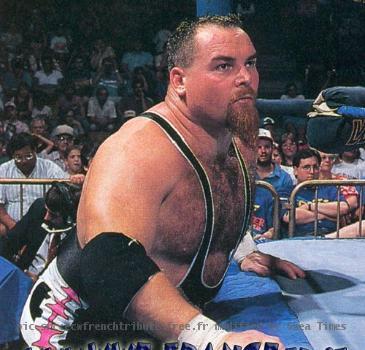 more images
THONOTOSASSA (GaeaTimes.com) Jim "The Anvil" Neidhart, the two- time WWF Team Champion with Bret Hart as part of the original Hart Foundation has been arrested on drug charges in Florida. The former WWE star was arrested for both possession and controlled substance and burglary, the police say. The media reported that the WWE star was arrested last Sunday.
The 55 year old wrestler Jim "The Anvil" Neidhart was reportedly causing disturbance at a gas station around 3 pm on Sunday. When the people at the gas station complained the police came in to solve the matter and in the end they found out pill bottles in his bag. The Hillsborough County Sheriffs arrested him immediately suspecting that he was carrying some illegal objects. The police said that he was shouting in front of the gas station and swallowing several pills. When the police searched his bag, they found out Oxycontin pills and methadone. The former wrestler said that the medicines were prescribed to someone else.
The police reported that they found 55.6 grams of Oxycontin and 17.4 grams of methadone in Jim "The Anvil" Neidhart's bag which was prescribed to someone named Mary Cutillo. After investigation, the police found out that Mary Cutillo had reported a burglary which included the medication earlier. The charges against the wrestler include two counts of possession of a controlled substance, two counts of trafficking in illegal drugs, one count of burglary and one count of grant theft, the police report says. Jim "The Anvil" Neidhart is presently held at Orient Road jail without any bail. However, the family of the former wrestler has not commented anything about the matter. There has been no report if Jim "The Anvil" Neidhart has hired any attorney.