LeBron James Twitter Comments Shocks Fans
By Madhusmita, Gaea News Network
Thursday, October 21, 2010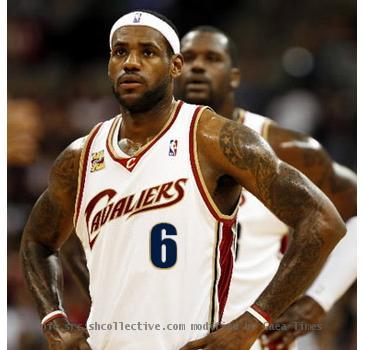 more images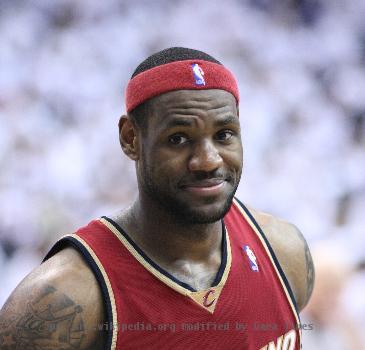 more images
MIAMI (GaeaTimes.com)- LeBron James' decision to join Miami Heat sparked off frenzy among his aficionados in Miami as they look forward to seeing three great players Chris Bosh and Dwayne Wade along with him in the team. On the other hand, his decision disappointed his Cleveland Cavaliers fans so much that the fans have taken the social networking sites to share their hatred for the player. LeBron James recently shared his Twitter messages to fans to show how he has to bear the brunt of anger of everyone everyday.
LeBron James' Twitter messages left everyone in shock. After the player posted some of the messages sent to him, the world came to know how he has been treated by the haters around the world. The messages that are forwarded on the social networking site shows that a Cleveland Cavaliers' fan racially abusing the player for his shift of team. A message shows the "Mr.Basketball" has been called "big-nosed" by a person and also been abused as he left the Cleveland Cavaliers' to join Miami Heat.
LeBron James also has answered one of the messages in Twitter, the media outlets report. The player posted a messages on Tuesday and invited his haters to get their "two minutes" of fame and stardom by abusing LeBron James. After some hours the player forwarded a message from someone who used racial abuse against him and it was visible to his 900,000 followers. Yesterday LeBron James re-tweeted one of the messages where he mentioned that everyone thinks life is a "bed of roses" for him but in reality it is not. He said that he wanted everyone to see what type of words are hurled at him and towards all the "professional athletes".