Honus Wagner Card Creates Buzz
By Tias, Gaea News Network
Thursday, October 28, 2010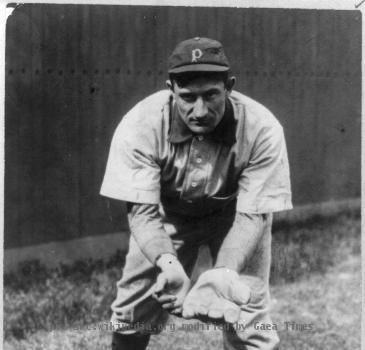 more images
more images
BALTIMORE (GaeaTimes.com)- Sister Virginia Muller might not have heard the name of Honus Wagner herself, but the card of the baseball legend that she inherited is sure to make her organization happy. The Nun at the Baltimore based School Sisters of Notre Dame has inherited a Honus Wagner card from her brother that is highly coveted by collectors and is expected to fetch more than $150,000. The proceeds will benefit the charitable organization that is spread across 35 countries.
The nun came across the card after the lawyer of the nun's brother revealed that he had a Honus Wagner card stored in a safe-deposit box. In the box there was also a typed note that said that though the card is slightly damaged, its value is expected to go up exponentially throughout the 21st century. Earlier Honus Wagner cards have sold for as much as $2.8 million but considering the condition of the latest discovery, the card from the T206 series is sure to please the nun and her order. Only 60 Honus Wagner cards are known to exist and collectors were reportedly oblivious of the existence of the one in question. The man had owned the card since 1936.
The T206 is considered to be the 'monster' among the collectible baseball cards. Some reports suggest that Honus Wagner did not want the present card to be produced especially because it was produced by the American Tobacco Company and he was against smoking himself. The School Sisters of Notre Dame inherited the card after it, along with all his other possessions, was left to Virginia Muller by her brother after his death in 1999.