Sting WWE Return Creates Mystery
By Reema, Gaea News Network
Tuesday, February 1, 2011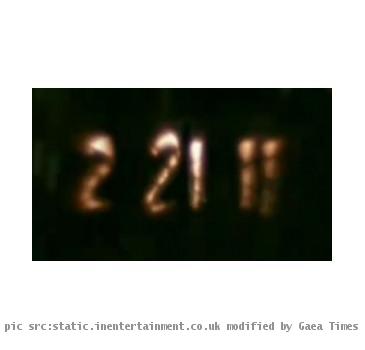 more images
LOS ANGELES (GaeaTimes.com)- On Monday night, the USA Network aired a very mysterious promo during WWE RAW, that left many people confused and anxious about what it actually is! The promo was effective in its own way, as it gave an illusion, of the debut of one of the most popular American Wrestler in WWE. The wrestler apparently seemed to be Sting (Steve Borden).
So far, Sting has never made an appearance in WWE. His achievements included fighting for the world heavyweight championships, NWA World Heavyweight Champion, TNA World Heavyweight Champion and other similar events. His fans have long been waiting to see him fight in RAW. The promo, however, was very ambiguous. It only showed a very dark and ghastly back drop, with the vague impression of a wrestler, in a long black robe and a pair of boots, as he walked through the rain, amidst the dark. The clipping only featured the lower part of the mysterious wrestler's body, and therefore people are still wondering who could it actually be. The promo concluded as they revealed the date 2/21/11, in a rather aberrantly fiery text. That was all that the promo revealed, to leave the viewers in a state of enigma, to wonder about what is awaiting on February 21.
Apart from Sting, the other anticipated wrestlers could be, Undertaker, J.W. Storm, Triple H or Awesome Kong. However, people are under the impression that it is most likely to be Sting, to debut in WWE, because, within a few hours, the wikipedia page dedicated to the popular wrestler, deleted the information where it confirmed that Sting has signed a contract with WWE. Keeping that information on the Wiki page could have spoiled the mystery created by the ad promo. However, that also somehow ensured that finally Sting will make his WWE debut.
Filed under:
Sports
,
World
,
Wrestling
Tags:
California
,
Los Angeles
,
NWA World Heavyweight Champion
,
RAW
,
Steve Borden
,
Sting
,
TNA World Heavyweight Champion
,
United States
,
Wwe